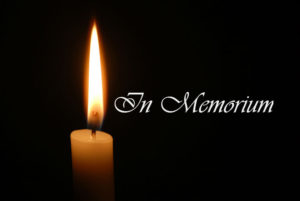 Gayle Metcalf
Prather
Funeral services for Gayle Metcalf Prather, 77, of Hatchechubee, AL who passed away Friday, February 15, 2019 will be held at Shiloh Baptist Church, Marvin, AL this Tuesday, February 19, 2019 at 2:00 p.m. CST with visitation 1 hour prior to service with burial in the church cemetery. Dr. Rusty Sowell and Reverend Nyle Irvin will be officiating.
Mrs. Prather is survived by her three sons, Byron (Melissa) Prather Jr. of Opelika, Richard Prather of Montgomery, Todd Prather of Opelika, grandchildren, Kelsey, Craig, Ansley, Nathan, Samantha, Bryson and Tyler Prather, two sisters Cathie (Ted) Adams and Pamela (Dennis) Ledbetter.
Mrs. Prather was born December 31, 1941 in Ozark, AL to Walter and Ruth Metcalf. She was preceded in death by her husband, Byron Jack Prather Sr., her parents and brother, Larry L. Metcalf. She spent most of her life in Lee County and a 1960 graduate of Beauregard High School. She was a member of Shiloh Baptist Church and a retired bus driver from the Lee County school system.
Mrs. Prather was a beloved wife, mother, grandmother, sister and a friend to many and will be deeply missed.
Jeffcoat-Trant Funeral Home and Crematory directed.