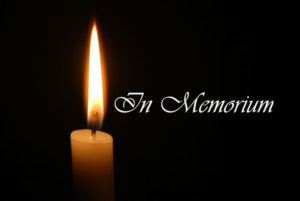 Fannie Mae Harris
Funeral service for Fannie Mae Harris, 88, of Opelika, Alabama, was at 11:00 a.m., Thursday, August 24, 2017, at Pleasant Grove Missionary Baptist Church, 2000 South Uniroyal Road, Opelika, AL 36804 with interment in Evergreen Cemetery, Reverend George C. McCulloh officiated.
Mrs. Harris, who passed away Sunday, August 20, 2017 at her home in Opelika, AL, was born June 15, 1929 in Lee County, AL.
Public viewing was on Wednesday, August 23, 2017 from 1:00 p.m. – 7:00 p.m. Mrs. Harris laid in repose at the church one hour prior to the services.
Survivors include: her daughters, Ida (Marshall) Carter of Opelika, AL, Selina Dillard of Phenix City, AL and Jacqueline (Ephesians) Strickland of Opelika, AL; husband, John Harris of Opelika, AL; seven grandchildren, Samantha Edwards, Coretta Williams, Eric Strickland, Jocelyn Strickland all of Opelika, AL, Marcita Dillard, Jared Dillard both of Smiths, AL and KaNeshia (Mario) Thomas of Phenix City, AL; seven great grandchildren; a host of nieces, nephews, other relatives and friends.