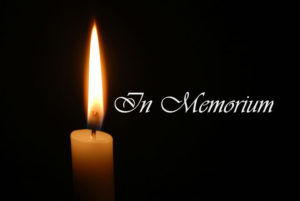 Constantine George
"Gus" Konstant
Constantine George "Gus" Konstant, age 90, passed away peacefully on Saturday, July 21, 2018, at his home in Opelika, AL. Funeral services will be held on Wednesday, July 25, 2018 at 12:00 p.m. The visitation will be held prior to the service at 11:00 a.m. at Jeffcoat-Trant Funeral Home & Crematory.
Gus is survived by his loving wife of 68 years, Evelyn Mezardash Konstant; his son, George (Susan Konstant) and his daughter, Stephanie Konstant Swindle (Mike); grandchildren: John Konstant (Nicole), David Konstant (Ashley), and Thomas George Konstant, Alison Swindle Fairweather (Zach) and Emily Swindle.
He is preceded in death by his granddaughter, Lauren Elizabeth Kirkley.
Gus graduated from Baltimore City College High School in 1946, where he was captain of the football team and finished as an all-state offensive right guard. After receiving football scholarships from several universities, he chose to attend the Citadel and the University of Charleston. Gus was a member of the Greek Orthodox Cathedral of the Annunciation in Baltimore, Maryland. He moved from Baltimore to Opelika in 2014. The family requests donations be made to the Lauren Kirkley Memorial Endowed Scholarship, Attention: Diana Turner, Auburn University College of Veterinary Medicine, Development Office, 317 South College Street, Auburn, AL 36849. Make checks out to Auburn University Foundation and in the memo line designate Lauren Kirkley Endowment Fund.