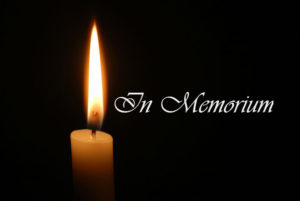 Bettye Johnson
Bowers
Bettye Johnson Bowers, 93, passed away on Wednesday, March 7th , after a brief illness. She is preceded in death by her late husband of over 50 years, Otis "Bootsie" Bowers as well as her cherished daughter,
Patsy Bowers Pilkington. She is survived by her grand-daughters, Kelli Pilkington (Carolyn) of Hickory Ridge, AR and Kristi Pilkington White (Patrick) as well as two great-grandchildren, Addison and Grady White of Evergreen, CO.
Ms. Bowers was born on April 2, 1924 in Parish, Ala. to the late Minnie Kilgore Johnson and R. T. Johnson and attended the University of Alabama.
Ms. Bowers was a lifelong member of the First United Methodist Church in Lanett, Alabama. She enjoyed preparing Sunday School lessons, attending pot-luck dinners and various game nights with her many friends at the church.
Second only to her love for the church was her enjoyment of painting. She started taking art lessons in 1985 after retirement from West Point Pepperell, and quickly fell in love with it. Bettye's 30-plus years of painting led to more than 100 pieces of art including local landmarks, flowers, wildlife and religious paintings. She spent the last few months of her life sharing her talent with her neighbors at Garden Green apartments, teaching art lessons.
Over the years, she also enjoyed playing bridge and expressing herself through poetry. She maintained an accomplished collection of poetry dating back to the early '40s, often reflecting on the wonders of life as well as the joy of motherhood.
An artist, a Christian – a poet, a devoted friend. Ms. Bettye, as everyone knew her, never met a stranger and she will be deeply missed by her friends and family.
A service honoring her memory will be held at the First United Methodist Church on Saturday, March 17th, 2018 at Noon (EST), 11:00am (CST). The service will immediately be followed by a reception at the church and a viewing of all her paintings in the Fellowship Hall. We encourage all service attendees to dress colorfully for this celebration of the life of a very colorful woman. In lieu of flowers, donations can be made in her honor to the First United Methodist Church of Lanett, AL.