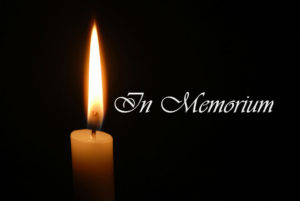 Betty A. Jackson
Betty A. Jackson passed away Friday, May 18, 2018, in Opelika, Alabama after a long battle with Alzheimer's. She left this world surrounded by family and listening to Elvis Presley, as we know she would have wanted it. Betty was born in Opelika on August 21, 1939, to the late Luverne Miguez and William "Bud" Hawkins. She met her husband Hillary when she was 17 years old. They married three years later, on March 28, 1959, and were happily married for 55 years until Hillary's passing in 2014. Together, they loved traveling, dancing, and taking frequent trips to the beach and to their lake house on Lake Martin, where they spent every weekend of every summer, surrounded by their many children, grandchildren, extended family, and friends who were like family. Betty and Hillary had seven children, who they raised in Auburn. In addition to her own children, Betty also loved the many other neighborhood children who were in and out of her house over the years, who she affectionately referred to as her "yard youngins" and treated as her own. She only knew how to cook for a crowd (she did raise seven children, after all) and believed that everything tastes better fried or with a little bacon grease. Her family will miss her excellent cooking dearly, as will the many other people she opened her home and her kitchen to over the years. Other than feeding everyone who stepped foot in her house, her favorite pastimes were cleaning, doing laundry, and working in her garden. When her children were grown and she ran out of things to clean and laundry to do at her own house, she liked to go over to her children's homes to clean there too.
Betty is survived by her children, Trixie (Jason) Horne, Tammy (Whit) Jones, Tracy (Michelle) Jackson, Tab (Anya) Jackson, and Jimmy Jackson; her daughter-in-love Lisa (Kim) Jackson; her sister Diane Clyatt; 20 grandchildren; 11 great-grandchildren; many nieces and nephews who she loved like her own; and the Thelma to her Louise, her best friend Melba Motley. She was preceded in death by her parents, her sons Todd Jackson and Kim Jackson, her grandson Ryder Jackson, and her siblings Don Miguez, Bill Miguez, Mike Hawkins, and Samantha Herring. Her family would also like to thank the staff at Arbor Springs for the loving care they provided in her last year of life.
A celebration of her life was held at 2:00 p.m. on Tuesday, May 22, 2018, at Jeffcoat-Trant Funeral Home in Opelika, with visitation from 12:00—2:00 p.m.
In lieu of flowers, the family asks instead that donations be made in her memory to the Alzheimer's Association, which funds research to help find a cure. www.alz.org/pa/in_my_community_donate.asp.
Jeffcoat-Trant Funeral Home and Crematory directed.