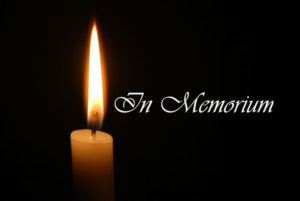 Arthur Jordan
Funeral service for Arthur Jordan, 70, of Opelika, Alabama, was at 11:00 a.m., Saturday, August 26, 2017, at Pleasant Grove Missionary Baptist Church, 2000 South Uniroyal Road, Opelika, AL 36804 with interment in the church cemetery, Reverend George C. McCulloh.
Mr. Jordan, who passed away Monday, August 21, 2017 at Midtown Medical Center in Columbus, GA, was born January 17, 1947 in Lee County, AL.
Public viewing was on Friday, August 25, 2017 from 1:00 p.m. – 7:00 p.m. Mr. Jordan laid in repose at the church one hour prior to the services.
Survivors include: his loving wife, Lennie B. Jordan of Opelika, AL; three sons, Michael Jordan, Ronald Jordan (Satrina) and Demetriace "Chee Chee" Jordan (LaToya) all of Opelika, AL; two daughters, Joyce Sparks (Wilbert) and Vera Stephens (Daniel) both of Opelika, AL; two sisters, Angelene Jordan and Vera Tinsley both of Opelika, AL; three brothers, Gerald Jordan (Jacqueline), Morris Jordan (Christine) and Larry "T" Mills all of Opelika, AL; ten grandchildren, Paedra Chappell, Rondriecous Jordan, Ryan Jordan, Kentrévis Jordan, Austin Jordan, Cody Brown, Nikki Zachery, Adrian Card-Milligan, Cartez Stephens and Shakari Cunningham, twelve great-grandchildren, Kameron Johnson, Logan Chappell, Akirah Jordan, Helen Zachery, Haylee Zachery, Nicolas Zachery, Anna Milligan, Caden Brown, Gabriele Brown, Casey Brown, Elijah Brown, Sidney Thomas; six aunts, Billie Abrams, Lillie Johnson, Lucille Bedell, Emma Jean Jordan, Pearl Stinson all of Opelika, AL and Minnie Carr of Atlanta, GA; a host of admired nieces, nephews, cousins, clients, the Stinson family; Pastor McCulloh and The "Grove" Church Family and friends.