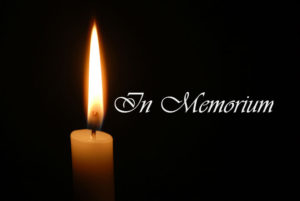 Alice Fields Riddle
Alice F. Riddle of Opelika, AL was born to the late Sidney Lewis Fields, Sr. and Essie Lucille Chappell Fields on November 27, 1927 and passed away on March 2, 2018. She was 90 years old.
She was preceded in death by her husband of 42 years, Roy D. Riddle and her sisters Reba Hughes and Anita Wilson.
She was born and raised in Lee County, Alabama and was a member of Morris Chapel Methodist Church.
She is survived by her sons, Jerrell Riddle (Marsha), Donnie Riddle (Susan), and Dana Riddle; brother, Sonny Fields (Sue Carol); sister, Betty Jean Prescott; 7 grandchildren: Cristy, Kimberly, Clint, Eric, Ashlei, Misti, and Matthew; 14 great grandchildren as well as numerous nieces, nephews, cousins and other family members.
The family sincerely appreciates and loves her niece and caregiver, Wanda Faye Dodge.
Visitation was held in the Parlor at Frederick-Dean Funeral Home on Tuesday, March 6, 2018 from 10:00 a.m. until 11:50 a.m.
A funeral service was held Tuesday, March 6, 2018 in the Chapel at Frederick-Dean Funeral Home at 12:00 Noon with Reverend Dru Tubbs officiating.
Frederick-Dean Funeral home directed.