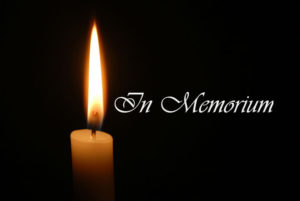 Mickey L. Kooken
A memorial service for Mickey L. Kooken of Opelika, Alabama, was held Nov. 7, at 1 p.m. at Jeffcoat-Trant Funeral Home in Opelika, AL. Visitation was Thursday at 12 prior to the service. Bill Holmes officiated.
Mr. Kooken passed away in his home after a brief illness on Monday, November 4, 2019. He was born November 30, 1952 in Shreveport, Louisiana. Mic was an avid traveler in his early years, served in the Army, enjoyed his love for fishing, hunting, cars, and motorcycles. Mic was an electrician at Uniroyal for over thirty years.
He is survived by his wife Mary, his parents Mac and Louella Kooken of Opelika, AL, daughter Laurie, aunts, uncle, many nieces, nephews, relatives, and friends.
In lieu of flowers, memorial donations may be sent to a charity of choice.
Jeffcoat-Trant Funeral Home directed.
To send flowers to Mr. Mickey Lynn Kooken's family, please visit our floral section.