By Wil Crews
sportscrews@opelikaobserver.com
AUBURN —
Former Auburn defensive back Roger McCreary was selected in the second round of the 2022 NFL Draft in Las Vegas Friday, hearing his name called by the Tennessee Titans at pick No. 35.
The only Auburn player drafted in all seven rounds of last weekend's draft, McCreary heads to Tennessee after a first-team All American campaign in which he helped anchor the Tiger secondary.
The 6-foot-0-inch defensive back started 12 games for Auburn in 2021, tallying 49 tackles, one interception and 16 passes defended. Those marks were enough to earn McCreary a semifinalist nomination for the Bednarik Award (which goes to the country's top college defensive player).
For his career at Auburn, McCreary totaled 135 tackles, six interceptions and 32 pass breakups.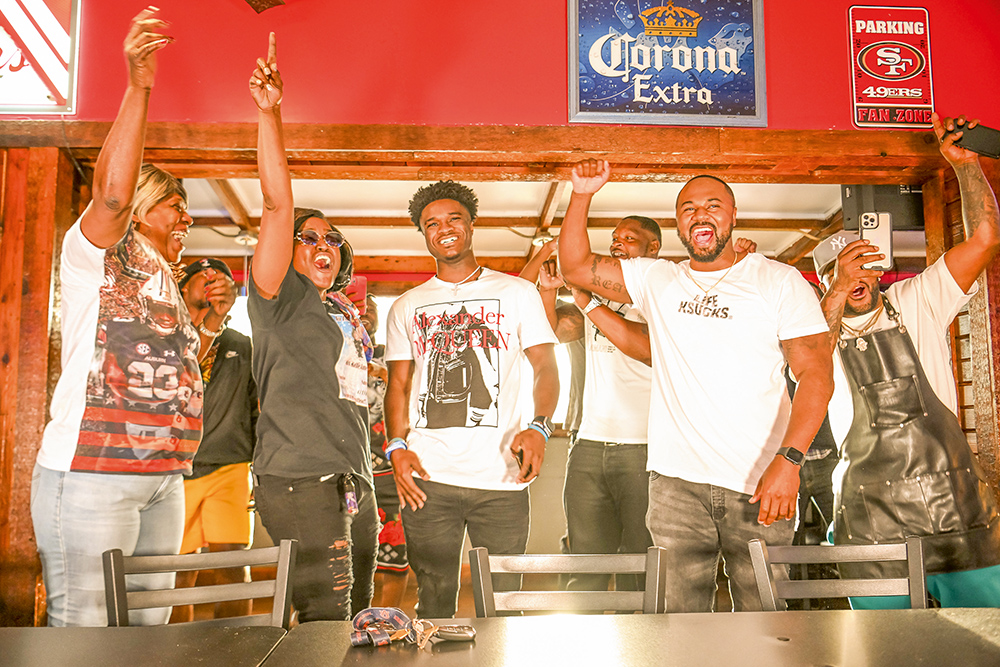 McCreary entered this year's draft as one of the top secondary prospects, with the only question marks deriving from his slender frame and short arms. However, McCreary said on a conference call after his selection that the competition he played against in the SEC will help him be prepared for the next level. One of the receivers he matched up against last season, Traylon Burks of Arkansas, was also selected by the Titans at pick No. 18.
"The SEC, I feel like that is the best conference underneath the NFL, and it prepares you for the next level," McCreary said. "Going against the great receivers week in and week out, that's why I feel like I was one of the best corners in the draft, because I have played against the best, from Henry Ruggs (of Alabama) to Ja'Marr Chase (of LSU) to DeVonta Smith (of Alabama) and to Treylon Burks — that's a lot of guys. I feel like having that under my belt and playing in the SEC — that is why my confidence is so high going to the next level."
Despite playing most of his college career on the outside, some have suggested that McCreary's best fit in the NFL, due to his smaller size, would be as a slot cornerback (someone who covers the inside receivers). McCreary said he doesn't know what the Titans have planned for him yet, but he's confident his physicality and versatility will be an asset to the organization.
"I feel like I can come in and do great with my skill set," McCreary said. "I am a corner who can play man, I can play zone, too, and I know I can play nickel, too, and I can go out to the corner. Going into the system, (if) they want me to play at both positions I look forward to playing both positions.
"(The Titans) haven't told me my exact role, they are just happy they chose me because of the player I am — the corner that I am — a physical guy who can adjust to the system. They love everything about me, and they know that I am going to come in and do great."