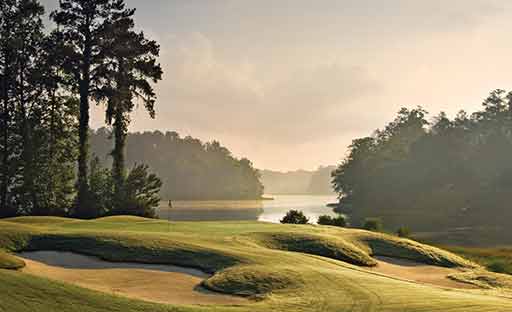 Special to the
Opelika Observer
The Zimmer Biomet Championship will be May 23 through May 26 on the Lake Course at Opelika's Grand National, where the players will compete for $300,000, the largest in Symetra Tour history.
Zimmer Biomet will be designated the official joint replacement provider of the LPGA and the official joint replacement provider of the Symetra Tour, the LPGA Tour's official qualifying tour. Additionally, LPGA and World Golf Halls of Fame member and 48-time LPGA Tour winner Nancy Lopez will serve as the company's brand ambassador.
"Representing a company that has a product that has changed my life is pretty exciting, and to be the spokesperson for Zimmer Biomet and to talk about it is fantastic," Lopez said, who had her left knee replaced in Florida last November after having her right knee replaced one year prior. "It's going to be a lot of fun to reach out to people that pretty much are afraid to do anything with knee replacements."
Zimmer Biomet will also be a title sponsor on the Symetra Tour. The Lake Course previously played host to the PGA TOUR from 2015 to 2017.
"We are grateful to Zimmer Biomet for embracing the Symetra Tour," said Symetra Tour business officer Mike Nichols. "The inclusion of Nancy Lopez as the hostess for this inaugural event makes for a special week for our players, sponsors and fans."
Lopez will attend both the pro-am competition and the pro-am party at the Zimmer Biomet Championship. For more information, visit ww.rtjgolf.com.