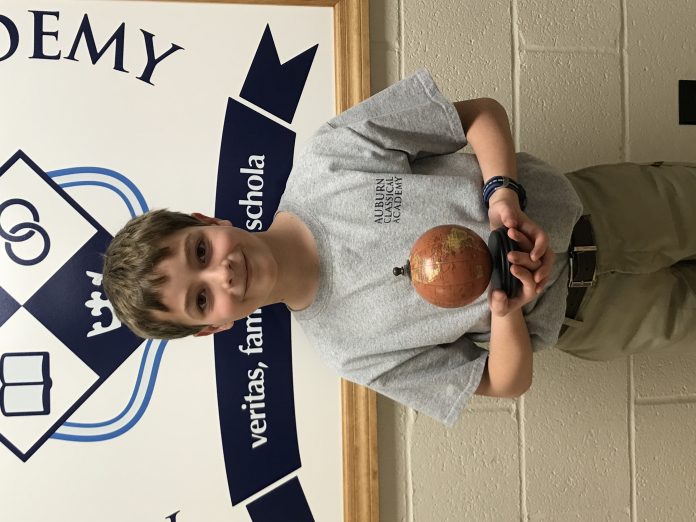 Special to the
Opelika Observer
Local student Henry Vaughan will participate as a semifinalist in the 2019 National Geographic GeoBee Alabama State Competition this Friday in Birmingham.
A fifth grader at Auburn Classical Academy, Vaughan will compete against students from other parts of Alabama to receive a $1,000 cash award, college scholarships and an opportunity to compete on the event's national stage. Second and third-place finishers will receive $300 and $100 awards, respectively.
In 2019, the national champion will receive a $25,000 college scholarship, $1,000 in cash, lifetime membership in the National Geographic Society and an all-expenses-paid Lindblad expedition to the Galápagos Islands aboard the National Geographic Endeavour ll; second place will receive at $10,000 college scholarship and $1,000 in cash; third place will receive a $5,000 college scholarship and $1,000 in cash; and seven runners-up will receive $1,000 in cash each. For more information, visit www.natgeobee.org
Follow the National competition at National Geographic Headquarters in Washington, D.C., May 19-22 at natgeoed.org/experiences.