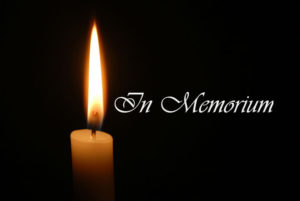 Karen Lee Bandley Barnes
Mrs. Karen Lee Bandley Barnes was born September 22, 1941 in Provo, Utah to Homer and Maline Bandley. She passed away at the age of 78 at her home in Opelika, AL on Monday, October 28, 2019.
Mrs. Barnes was a devoted wife, mother and grandmother. Her nine grandchildren were the joy of her life. As she taught school for over 40 years, she was passionate about reading and shared that love with them.
She was a member of the Church of Jesus Christ of Latter-day Saints and truly followed her Savior as she served and loved others.
Mrs. Barnes is survived by her husband of 54 years: William Joseph Barnes; two daughters: Amy Young and Lori (Craig) Gregson; grandchildren: Grace (Greg) Fitzpatrick, Emma (Riley) Salter, Eli, Becca, Olivia Young, Lily, Luke, Clarissa and Mollie Gregson; sisters: Michale Joan Bandley and Nancy (Robert) Taylor.
Mrs. Barnes was preceded in death by her parents Mr. Homer Bandley and Mrs. Maline Bandley; brother, Richard Bandley and sister, Helen Houghton.
Visitation services were held Friday, November 1, 2019 at The Church of Jesus Christ of Latter-day Saints, 510 Groce Street. Visitation at 9:30 CST followed by the funeral at 11:00. Interment was at 2:00 p.m. at the LaFayette City Cemetery.
In lieu of flowers, the family requests donations be made to Jean Dean RIF (Reading Is Fundamental), 1105 Fitzpatrick Avenue, Opelika, AL 36801. http://www.jeandeanrif.org/Donation/donate.php
Jeffcoat-Trant Funeral Home directed.