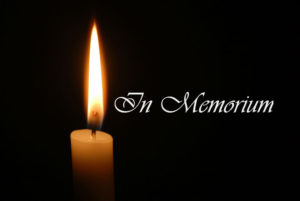 Joshua Phillip Adams
Joshua Phillip Adams, a true force of nature, died just after midnight on April 25, 2020 at Emory University Hospital in Atlanta, Georgia. He was 41.
Josh is survived by his parents Phillip E. Adams, Jr. and Chris Akin Adams of Opelika. His loving wife Rachel Craig Adams. His brother Kirk Adams and wife Martha Casper Adams of Atlanta, Georgia, and their children Akin Adams (4) and Joshua Casper Adams (3).
A native of Opelika, Josh graduated from Lee-Scott Academy in 1997 and earned a degree in Sociology with honors from the University of Mississippi in 2001. Josh received his Master of Science in Sociology from Auburn University and was inducted into the Academic Honor Society of Phi Kappa Phi.
In January 2017, after a month of agonizing headaches, Josh was diagnosed with primary central nervous system lymphoma. Throughout the illness, Josh never allowed himself to be defined by the disease. He continued to live and connect with people as only he could. He was always Josh Adams and endured the treatment with courage.
Josh's intellect was boundless and his interests diverse. He cultivated unique bonds with all who crossed his path and strived to make each person feel like the center of the universe—traits indicative of what could be called his superpower: Empathy.
Josh enjoyed many summers at his beloved Camp Mac in Munford, Alabama. The bonds Josh made over these summers lasted lifetimes. Josh thrived on relating to people of all kinds, from the biggest and strongest to the uncomfortable and insecure. As a person Josh had a desire to make everyone feel special.
On May 5, 2019, in Charleston, South Carolina, Josh married Rachel Craig. The love of his life, Rachel provided Josh with courage, laughter and happiness throughout their journey. The vows exchanged on their beautiful wedding day were not just words. They lived them daily.
Josh was buried in a graveside ceremony at Garden Hills Cemetery in Opelika on April 28, 2020. A celebration of Josh's life and devotion to others will be held at a later date. He will be missed by many people … all of which are happy they had the opportunity to share his life. Should friends desire, contributions may be sent in Josh's memory to the Leukemia & Lymphoma Society (www.lls.org/nc/joshadamsmemorial) – 401 Harrison Oaks Blvd, Suite 200, Cary, NC 27513.