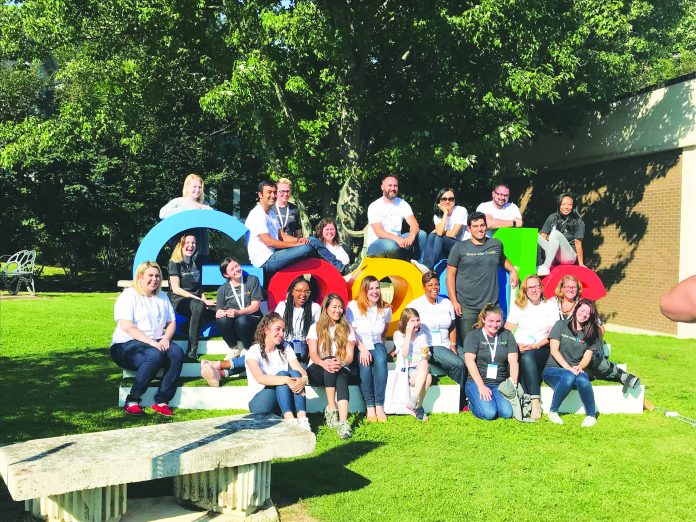 By Morgan Bryce
Associate Editor
Representatives from Google made a stop in Opelika last Wednesday as a part of the company's "Grow with Google" tour.
Held at the Lewis Cooper Jr. Memorial Library, the event featured free, day-long workshops and 1-on-1 training sessions led by experts in the fields of computer coding, marketing, search engine optimization, use of platform-specific tools including Gmail, Google Drive, spreadsheets and more.
Opelika residents Anna Dobbel, Jerry Katz and Brooke Watson shared their thoughts on the "Using Date to Drive Growth" course that they attended.
"I attended the class with the intentions of learning how to better utilize the data that Google has for businesses and how Google can help us grow. The class brought to light real ways to interpret their data and how to utilize it for growth," Dobbel said.
"There were several (free) Google features that I didn't know anything about. That's going to help me and the work I do for the company I represent," Katz said.
Watson added that she learned valuable ways to help boost her company's presence and visibility throughout the Opelika-Auburn area.
"I'm so grateful to live in a wonderful community that is rich in opportunity and can draw companies like Google to the area to help improve our local small businesses. I learned a lot of creative ways to help my business increase its exposure and revenue," Watson said.
Dozens participated, and the event included appearances from Opelika Mayor Gary Fuller and Congressman Mike Rogers, who spoke of their excitement for Google's visit.
"For those of you that live here, you know that the Auburn-Opelika area is a real economic force, not only in this district, but in the state. There's a great quality of life and workforce here," Rogers said. "But what you're realizing and what I'm realizing (here) is that we have to have 21st century skills. This is the first campaign cycle that I'll be using digital analytics … it's the future, and just like you all, I'm still in a learning curve (with all this)."
Grow with Google's Alabama tour concluded last Friday in Scottsboro.
For more information or to read more about the nationwide initiative, visit www.grow.google.