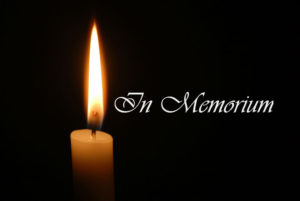 George Webb
Rowell, Jr.
George Webb Rowell, Jr, age 62, of Loachapoka, a man of exceptional kindness, love of God and love of family, passed away on Tuesday, April 21, 2020 at Piedmont Columbus Regional Hospital, after struggling with late stage Multiple Myeloma.
George was born and raised in Loachapoka, Alabama, graduated from Auburn High School, Class of 1975, and was a faithful member of Loachapoka Baptist Church. George was a master carpenter and cabinet maker. While in Auburn High School, George played on the baseball team and created many life-long friends who became like brothers to him. George was a loving husband, father, grandfather, son, brother, uncle and a friend that could always be counted on. He loved music, a family tradition, and played guitar with his family and when he was able with the Whistle Stop Pickers.
He was preceded in death by his father, George Webb Rowell, Sr.
George is survived by his loving wife, Deena Barton Rowell; his three sons, Jonathan (Leigh Ann) Rowell, Matthew Rowell, and Joshua (Candice) Rowell; his mother, Winifred Rowell; his sisters Linda Darnell, Deborah (Allen) McCord, Shirley (Doug) Ward, and Janet (Wayne) Gilmer; four grandchildren, Haley Rowell, Andrew Chase, Dove Rowell and James Rowell, and many loving nieces, nephews and cousins.
A private graveside service for immediate family will be held at the Loachapoka Cemetery.
Due to the ongoing pandemic, a celebration of life will be held in honor of George on a date and location to be determined and announced at a later time.
In lieu of flowers, donations can be made to the GoFundMe George Rowell Medical Fund or at AU Credit Union, George Rowell Medical Fund.
Frederick-Dean Funeral Home is directing.