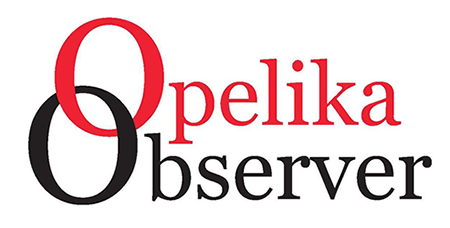 BY MICHELLE KEY
PUBLISHER
OPELIKA — During Tuesday night's Opelika City Council meeting, plans for a new four-story hotel and entertainment complex was approved.
There was a public hearing for a project development agreement with VAH Investments, LLC. The Project, as defined in the Project Development Agreement, will consist of a four-story approximately 69,783- square-feet Marriott Element Hotel with 99 guest rooms, a 18-hole miniature golf course, a baseball/softball training facility, three volleyball courts, a building with clubhouse and restaurant and the entrance road (extension of Parker Way) as approved by the Opelika Planning Commission.
The council voted to approve the agreement.
RECOGNITIONS
The council and Mayor Gary Fuller recognized Peterson and Williams Funeral Home for the service that it has provided the community since 1922.
According to the proclamation that was presented during the meeting, in 1922 Williams and Peterson Funeral Home began with a friendship between William Lewis Peterson, Sr. (successful grocery store and restaurant owner) and L. C. Williams (local insurance agent and mortician) who saw a need to serve the mortuary and funeral needs of the area; uniting in partnership, they established Williams and Peterson Funeral Home at the U.K.T. Hall on S. Fifth Street in Opelika.
Thomas E. Peterson, III, the great-grandson of William Lewis Peterson is the current owner of the business.
Opelika Chamber President and CEO Ali Rauch also presented Peterson with a plaque honoring this milestone.
"We just want to honor you," Rauch said. "On behalf of the Opelika Chamber Board of Directors and our membership as a whole, we honor you and celebrate you for that 100 years. Twenty percent [of businesses] fail after one year, 65% fail after 10 years and you have persevered through four generations and we honor you and appreciate you."
Peterson thanked the city of Opelika, the families that they have served and their employees for the support given during the last century.
Fuller also presented an Atta Girl Award to Allison Duke who serves as the community relations specialist for the Opelika Police Department. She was nominated for this award for the work that she has done for the police department during the last year and a half.
IN OTHER BUSINESS
– The council approved an application for a special retail – more than 30 days alcohol license for Heritage House Lodging and Events dba Heritage House Opelika LLC.
– The council approved a request from Opelika Main Street for the annual On the Tracks event scheduled for Oct. 21 and Christmas in a Railroad Town to be held on Dec. 9.
– There was a public hearing on the demolition of property located at 1204 Spring Drive which was subsequently approved.
– The council held public hearings on three weed abatement assessments and voted to approve the assessments for the following properties: 414 Ave. A, 206 Byrd Ave. and 1109 Magnolia St.
– The council approved travel expense reports from city employees.
– The council approved a resolution to purchase three treadmills with a price not to exceed $21,982.11.
– The council approved tax abatements for Golden State Foods Corporation.
– The council approved an ordinance to amend the text of Zoning Ordinance: Section 7.3C "Uses", Duplex is Conditional Use in R-4, R-4M Mausoleums, Columbariums, Crematoriums are CU in GC-P and GC-S.
– The council introduced an ordinance to amend the text of Zoning Ordinance: Section 7.3A District Regulations, and Section 7.7 "Downtown Residential Living", and Section 7.3C Use Categories (matrix table) for its first reading.
This ordinance will be voted on during the July 5 meeting.
Council meetings are held at 6 p.m. on the first and third Tuesdays of every month unless otherwise noted. Meetings are held in the municipal courtroom located at 300 Martin Luther King Blvd.