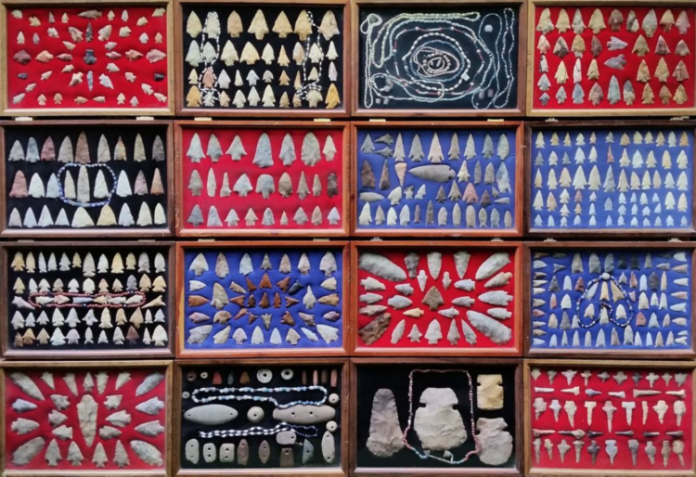 By Morgan Bryce
Associate Editor
One of the state's largest artifact shows is heading to Opelika this August.
The first local "Futral Artifact Show," organized by Auburn resident Troy Futral and his family and friends, will be held Aug. 11 from 8 a.m. – 3 p.m. at the Village Event Center.
Held in Dothan for more than two decades, Futral said the event has grown to include vendors and patrons from nine states across the Southeast.
"I started hosting this show 17 years ago, and I've been going to artifact shows like this for 30 years. The last few years, we've had well over 1,000 folks that have come through because it's a one-day show," Futral said. "Everybody that had been coming to the shows in Dothan, they just jumped up and down and clapped their hands. We'll have a bigger facility, it'll be easier to get in and out of, better lighting, good PA system and it's closer for me."
Futral said he expects 225 tables full of Native American artifacts ranging from arrowheads and clothing to jewelry and spears to be for sale at the show. Civil War items, fossils and other related artifacts will also be present at the event.
A $2 donation is required prior to entry. Children under the age of 12 will receive free admission.
For more information, call Futral at 334-821-5823 or 334-703-4313, email futralshow@yahoo.com or visit www.futralshow.com.