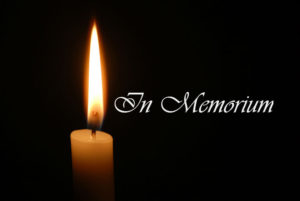 Dorothy Jean White Norrell
Funeral services for Dorothy Jean White Norrell, 86, of Opelika, were held 11:00 am Thursday, April 11, 2019 at Jeffcoat-Trant Funeral Home, interment followed at Garden Hills Cemetery.
Visitation was held Wednesday, April 10, 2019 at Jeffcoat-Trant Funeral Home beginning at 5:00 pm until 7:00 pm.
Mrs. Norrell who passed away Tuesday, April 9, 2019 at her home, in which she lived for the past 60 years. She was born April 12, 1932 to Todd and Daisy Mae White. She married William B. Norrell on July 31, 1947. They were married 51 years prior to his death in 1999. They had five children.
Mrs. Norrell is preceded in death by her husband William B. Norrell; parents: Todd and Daisy Mae White; son, Eddie Lee Norrell; sister, Rebecca Burdette, and brothers: Bill and Bobby White.
Mrs. Norrell is survived by her children: Marshall (Paula) Norrell, Montey (Gladys) Norrell, Ronnie (Barbara) Norrell, and Donna Norrell Guidry (Marcel); 14 grandchildren: Pat (Kim) Norrell, Shane Norrell, Erik (Jessica) Norrell, Aaron (Devin) Norrell, Kirby Norrell, Walker Norrell, Allyson Norrell Baker (Dan Jackson), Adam (Erin) Norrell, Hillary Norrell Allen (Patrick), Spencer (Haylee) Norrell, Schuyler Stephens, Michal Stephens, Taylor (Andrew) West, and Ashton Guidry; along with 18 great grandchildren; aunt, Addie Abercrombie, along with several cousins, numerous nieces, and numerous nephews; also her loving caretakers: Greta Payne, Sandra Williams, and Keisha Williams.
Mrs. Norrell spent her working years as a seamstress at several textile sewing rooms. She was a member of the Red Hatters and the American Legion. She was a member of First United Methodist Church of Opelika. She was an avid QVC Shopper.
The family would like to thank Compassus Hospice for their tender love, and care.
Jeffcoat-Trant Funeral Home and Crematory directed.