CONTRIBUTED BY ACES
WRITTEN BY MARY LEIGH OLIVER
It's time to deck the halls. Instead of scouring the stores for decorations, why not utilize the natural décor of the beautiful outdoors? With some readily-available outdoor materials and tips from Lucy Edwards, an Alabama Cooperative Extension System home grounds, gardens and home pests regional agent, the home will be instantly transformed into a winter wonderland.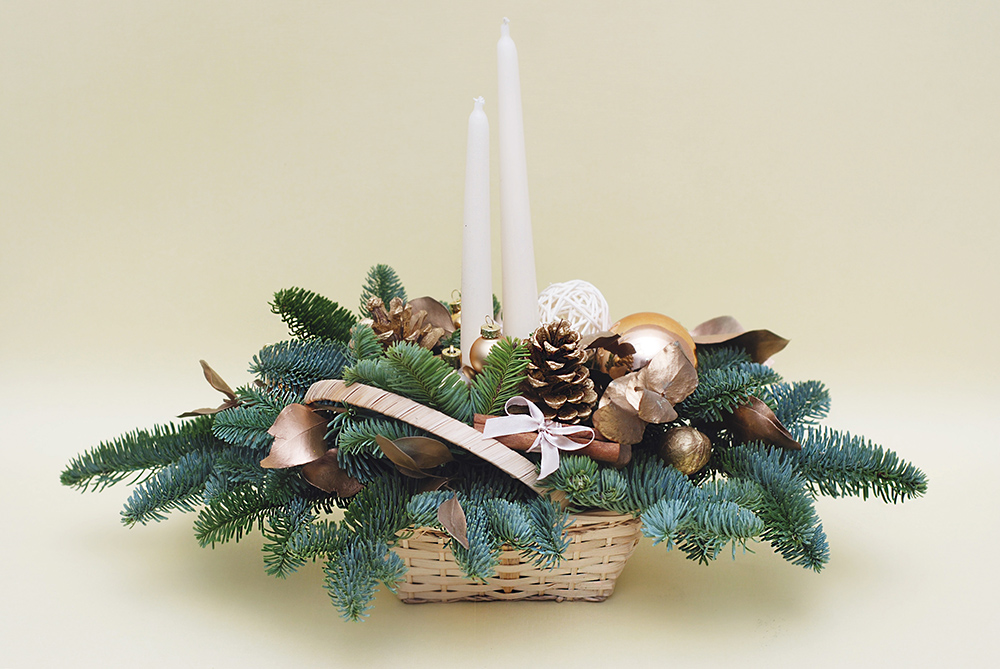 Greenery
One of the most popular natural decorations of the holiday season is greenery. Edwards recommends that people follow three important steps when gathering live greenery:
– Remember that the plants are being pruned.
– Carefully consider which branches to cut and which to leave.
– Distribute cuts evenly around the plant to preserve the natural form.
"For decorating indoors, the best types of greenery to use include pine, firs and cedars," Edwards said. "When decorating outdoors, hemlock, spruces and broadleaf evergreens are best to use."
Once the greenery of choice is cut, the challenge is to keep it fresh for as long as possible. For the best results, Edwards offers the following tips:
– Use clean, sharp pruners.
– Immediately put cut ends in water.
– Cut the ends of the woody stems at a diagonal angle to allow them to take in more water.
– Keep the greenery out of direct sunlight.
– Immerse greenery in water overnight. This will allow the cuttings to absorb the maximum amount of moisture.
– Spray dry foliage with an antitranspirant product, such as Wilt-Pruf, to help seal in moisture. However, do not use on juniper berries, cedar or blue spruce.
– Store greenery in a cool location until use.
– Display away from a heat source.
– As greenery and fruit withers, replace throughout the season.
Kissing Ball
Looking to get crafty with the greenery? Edwards has the perfect, creative use for sprigs of greenery.
Mistletoe and Christmas go together like milk and cookies. However, mistletoe can often be difficult to come by. As an alternative, use Kissing Balls to carry on the tradition.
"Kissing balls are made of short sprigs of boxwood or other greenery," Edwards said.
Oddly, the easiest way to construct a kissing ball is to use a round potato as the base. The moisture from the potato helps to keep the cut greenery fresh. After grabbing the potato, fasten a piece of wire to it for hanging. Next, insert evenly sized sprigs of greenery into the potato to completely cover it.
"To make inserting the greenery a little easier, try making starter holes in the potato with a metal skewer or toothpick," Edwards said.
The greenery sprigs should form an evenly rounded ball. Once completed, decorate with ribbons or berries. Hang the ball from chandeliers, doorways or windows.
More Information
Bring the beauty of the outdoors in this holiday season. For more information about decorating with outdoor materials, visit the Alabama Extension website, www.aces.edu.