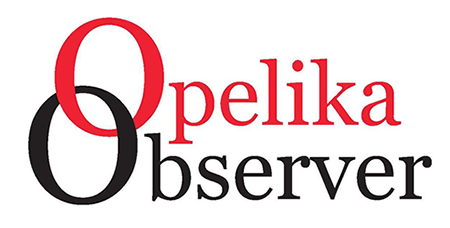 I am Joe Wilson. I live out here in the Beulah Community and we need your attention, in a hurry. I am writing this in a grave concern, as there is an attempt being made to dig a rock quarry right here in our beloved Halawakee Creek. My fellow residents, do not be sucker-punched by a bunch of big dollar lawyers! There ain't much truth to be found around these people. Let's band together and do everything in our power to stop this hole from being dug in our community. I am going to list some facts about this proposed quarry, and I hope these people and their lawyers read my editorial.
#1. Are you willing to have 65 or 70 double tandem dump trucks to travel up Highway 29, all day long, every day of the week?
#2. Are you willing to have your fresh air clouded with dust, and that dust contains silicone, which is a cancer causing agent?
#3. They are event claiming there will be no damage to the Halawakee Creek. Man, oh man! If fish could talk!
#4. We here in Beulah Community get our water right where the Halawakee runs into Lake Harding. To Auburn, and Opelika, are you listening? Your water comes from this same location. We do not need our water supply ruined by this big hole in the ground! We also do not desire to have the Halwakee Creek made into a slush by this quarry.
I am a life-long resident of Lee County, here in the Beulah Community. I am 78 years old, and learned how to swim in this same creek (up on the Mr. Bobby Rudd property) at the age of seven. I have deep roots here, and pleasant memories also. I want absolutely no part of the proposed quarry to be here, or anywhere close to our community. To those who are planning this huge hole in our ground, "Go somewhere else, very far away from us." We love our community just the way it is.
In the Name of Humanity,
Joe Wilson
Opelika