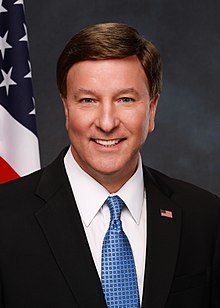 Special to the
Opelika Observer
Democrats Reject Humanitarian Border Aid
Last week, Democrats prevented the House from considering humanitarian aid for the border crisis. They voted 228-192 to block House Homeland Security Ranking Member Rep. Mike Rogers' (R-Ala.) House Resolution 3056, the Border Crisis Supplemental Appropriations Act 2019.
"Our border is at a breaking point," Rogers said. "Only more resources will improve the dangerous conditions migrants and law enforcement continue to face. Yet Democrats continue to deny the administration the resources it needs to properly process and care for the crush of migrants."
"I met with Acting Customs and Border Protection Director John Sanders today and heard first hand just how dire the situation has become. Director Sanders was clear: the lives of children and families are in danger as long as this crisis continues. He said 6,000 migrants in CBP custody used to be considered a crisis. Now, there are more than 20,000. This is not sustainable," Rogers added.
Rogers introduced the act, which would fund the administration's request for an additional $4.5 billion for humanitarian response and border operations. It includes:
$3.3 billion for humanitarian assistance including shelter capacity for unaccompanied children, care for children in custody, transportation for safe and efficient border processing centers.
$1.1 billion for operational support including personnel, transportation, and resources to combat human smuggling and trafficking.
$178 million for technology upgrades and law enforcement pay adjustments to respond to influx.
Rep. Clay Higgins (R-La.), ranking member of the Border Security, Facilitation and Operations subcommittee, joined Rogers in introducing the bill.
Last month, Rogers and Judiciary Ranking Member Doug Collins (R-Ga.) submitted an amendment to HR 2157, the Supplemental Appropriations Act, 2019. Democrats blocked this amendment from floor consideration.
Rogers Statement on Disaster Supplemental Vote
Rogers made the following statement last week after introducing the SNAP Vitamin and Mineral Improvement Act of 2019:
"This bipartisan legislation adds no additional costs to the current SNAP program and allows SNAP recipients to purchase a multivitamin. Currently individuals on SNAP are not allowed to use their benefits for multivitamins and this bill would reverse that. Families receiving SNAP benefits also deserve the chance to include a multivitamin in their daily diet. While they have a variety of choices when it comes to food, a multivitamin helps ensure these low-income families are getting the nutrients they need. I believe this legislation is a healthy and free alternative to ensure families across East Alabama and America have access to the nutrients and minerals they may not get from their food consumption."
Rogers serves as a ranking member of the House Committee on Homeland Security and is a senior member of the House Armed Services Committee.