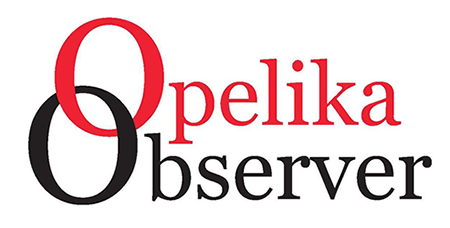 By Hannah Lester
The Lee County Commission approved a contract addendum to add a lease with Arrow Disposal regarding the disposal service contract.
Arrow Disposal has indicated it needs a place to store equipment and garbage collection in the county, rather than transporting it out of the county.
"Arrow has asked and [County Engineer Justin] Hardee has found a place for them to use to park their equipment for the night so they don't have to take it out of county every night," said Probate Judge Bill English.
The county will lease a piece of property in District 4 to Arrow Disposal on Lee Road 0254 for $1000 a month where it will store equipment.
"The county parcel was previously used as the Unit 4 camp for a road crew but has not been used for any purpose by county since the summer of 2019, nor does the county anticipate ending to use that parcel in the coming years," said county documents.
The lease will end on Feb. 28, 2025.
ATTORNEY GENERAL'S OPINION :
"Mr. [Stan] Martin and I see a conflict in solid waste law concerning the billing and operation of solid waste between our local act which passed in '81 and a state-wide act which passed in '89," English said. "We would like to get a resolution from all authorizing us to seek an Attorney General's opinion on the subject."
The Lee County Commission will seek the attorney general's opinion regarding the billing of garbage fees.
"Alabama general law authorizes the county commission to 'collect and disburse' garbage fees," county documents said.
However, Lee County legislation says "such fee shall be collected by the use of the property tax books."
The commission voted to seek the AG's opinion on the issue.
OTHER BUSINESS:
– English gave an update on the Lee County Planning Commission, asking commissioners to consider members who will be able to serve and not miss meetings.
– The commission approved changes in the Auburn-Opelika Metropolitan Planning Organization to reclassify some roads as 'minor collector' or higher to result in more federal funding.
– The commission approved the final plat approval for Sunset Ridge Subdivision, phase 4.
– The commission approved the preliminary plat approval for the Oliver Trails Subdivision, Phases V-B.
– The commission voted, on County Engineer Justin Hardee's recommendation to not approve the two bids for a Scrub Seal Trailer.
– The commission voted to approve a resurfacing project on Lee Road 146 from the Auburn City Limits to SR51.
– The commission voted to approve internet security information policies.