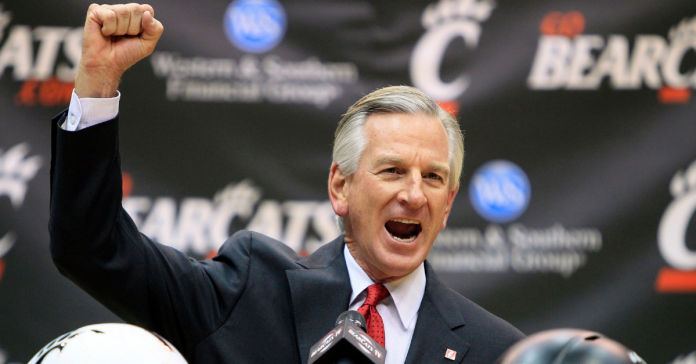 By Michelle Key
Publisher
Former Auburn University football coach Tommy Tuberville announced his decision to run for the U.S. Senate last month. He is seeking to win the Republican nomination for the seat currently held by Sen. Doug Jones, who is running for reelection.
Last week, Tuberville visited with the Republican Women of East Alabama Club during their monthly meeting at Niffer's in downtown Opelika.
Tuberville spoke of his vision and why he decided to run for this position. "Here's why I'm doing this. I love people, I love this state and I love this country. And, we're in trouble," Tuberville said.
"We need someone in this position that can uphold these (conservative Christian) values, to get back to moral values, Christian values. If we do that then we've got a chance in this country."
In recent interviews with statewide news outlets and an appearance on the nationally syndicated Rick and Bubba Show, Tuberville has expressed strong support for the Trump Administration's policies and helping advance those if elected.
"I'm an outsider like him (Trump) and a Christian conservative and believe in quitting the spending of money (we don't have). I've always believed this: 'get a budget up there or you don't get paid. Do your job,'" Tuberville said in a May 9 interview on Rick and Bubba. "I don't need the money and I'm going to go up there and work for free and make my name known for the people in the state of Alabama."
Tuberville is also a pro-life advocate, fighting against environmental policies he deems too damaging or overburdening for constituents and reducing the amount of "red tape" in Washington D.C.
For more information aboutTuberville and his platforms, like and follow "Tommy for Senate" on Facebook or visit www.tommyforsenate.com.
The Republican Women's group meets on the first Tuesday of every month at 11:30 at Niffers in Opelika.