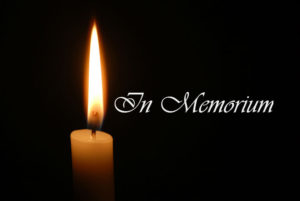 Clara Johnson
Funeral service for Clara Johnson, 86, of Salem, AL, was at 12:00 noon (CST), Tuesday, May 21, 2019, at Nazareth Missionary Baptist Church, 4454 Lee Road 166, Opelika, AL 36804 with interment in the church cemetery, Reverend S. Dewayne Drakeford officiated.
Mrs. Johnson, who passed away Wednesday, May 15, 2019 at Southeast Health Care Center in Dothan, Alabama, was born April 9, 1933 in Lee County, Alabama.
Public viewing was be Monday, May 20, 2019, from 1:00 p.m. – 7:00 p.m. Order of Eastern Star had their burial rites ceremony from 6:00 p.m. – 7:00 p.m. Mrs. Johnson will lie in repose at the church one hour prior to the service.
Survivors include: one daughter, Barbara Johnson of Salem, AL; three grandchildren, Calvin Taurez (Danielle) Fears of Toledo, OH, Kashaka Williams of Camp Hill, AL and Melanie White of Opelika, AL; seven great grandchildren, Jarren Fears, Shyranez Fears both of Baton Rouge, LA, Jordan Harper, Jade White both of Opelika, AL, Raquan Williams, Timothy Williams and Keyora Cochran all of Camp Hill, AL; one sister, Margret Jones of Phenix City, AL; three sisters-in-law, Margie Fears, Mavis Melton and Armetta Johnson all of Opelika, AL; two god-sons, Kaleb Florence and Chris (Rita) Harman both of Opelika, AL; a host of nieces, nephews, cousins, and friends.