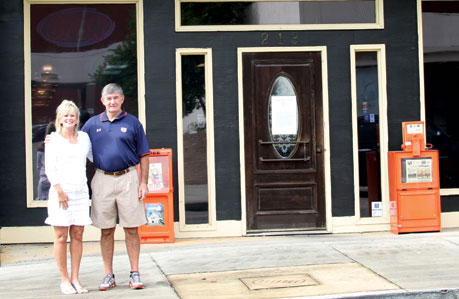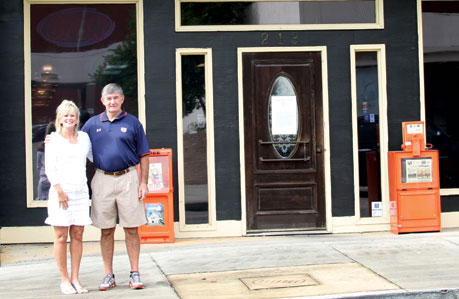 By Rebekah Martin
Assistant Editor
In historic downtown Opelika, there's a well-kept secret that's often fried up crispy and served with french fries.
Gena Henley worked for years at her family's tire and auto shop but dove head-first into the chicken business in the early '90s. Gena opened Breezeway in 1991.
"I opened Breezeway for one simple reason," Gena said. "Opelika didn't have a place like ours. We wanted to give our town a good chicken restaurant that offered more of a selection." The Breezeway menu boasts some of everything from wings and tenders to catfish, shrimp, salads and deli sandwiches.
"The main thing that originated with us was our grilled chicken," Gena said. "I knew we could make good, seasoned grilled chicken that the public would love. We were the first chicken place in Opelika to offer grilled chicken."
Customers who order a Breezeway Basket today might be surprised that it tastes the same as it did in the '90s. "Breezeway has great employees," Gena said. "Our cooks have been with us for years and years. The reason people come back and say our food tastes just like it did 20 years ago is because we've got the same people cooking for us."
Unlike its competitors that have franchises all over the country, the restaurant doesn't serve thousands of people a day; it does, however, have its regulars. "There are so many people in Opelika who have never heard of Breezeway," said John, Gena's husband and Breezeway co-owner. "That's a shame, because we've been here for so many years and have a very loyal customer base."
Having a restaurant in a million dollar building with the latest and most modern decorations is not appealing to the Henleys.
"We don't really spotlight our decor," Gena said. "We want to put our focus on our food and make it the best that it can be."
"People love our tables," John added. "Customers started carving their names in the wood tables 20 years ago, and it's become a Breezeway tradition."
The Henleys said they are proud of the Breezeway menu. "We have wing specials every Tuesday and Thursday nights and also have a Boar's Head Deli sandwiches specials everyday," John said. "We also sell a lot of our chicken salad, but it seems like our customers' favorite meal is the chicken and cheese basket." Breezeway's most popular item comes with four tenders prepared either grilled or fried, two cheese sticks with marinara sauce, cole slaw, fries and a slice of Texas toast.
The menu item that Gena said she is most proud of is her made-from-scratch apple turnovers. "I still follow my grandmother's recipe," Gena said. "I cook the apples down and fry them in the homemade pastries every day. They're especially good with a scoop of Bluebell on top."
Gena said she loves that Breezeway is a family business. "My kids grew up here," Gena said. "People come in and say they remember when we had Lawton and Carter in baby beds here."
John and Gena invite all of Opelika to visit Breezeway on South Eighth Street, just down from Alabama Office Supply. Breezeway is open Monday through Friday from 10:30 a.m. to 9 p.m., Saturday from 10:30 a.m. to 8 p.m. and Sunday from 10:30 a.m. to 2 p.m.