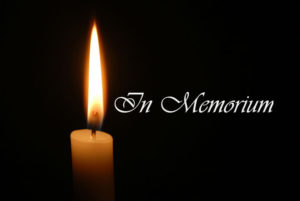 Charles F. Allen, Sr.
A memorial service for Charles F. Allen, Sr. of Canton, Georgia formerly of Opelika, was Oct. 26, 2019 at 12 p.m. at Jeffcoat Trant Funeral Home with visitation at 10 a.m. The Reverend Vance McCollum officiated.
Mr. Allen died Oct. 19 2019 in Canton, Georgia. He was 73 and retired from Uniroyal.
He was predeceased by his parents Reverend Joe and Evie Mae Allen of Opelika.
He is survived by his wife, Judy Allen and his children Charles (Chuck) Allen, Jr. and Amanda (Mr. and Mrs. Keith Geiger); his grandchildren Sydney Geiger (fiancé Chase Fuller) and Jeffrey Geiger; brothers Mr. Phillip Allen and Mr. and Mrs. Billy Allen (Sandra); his sisters Mr. and Mrs. Curtis Rudd (Joyce), Mr. and Mrs. Harry Biering (Terry), Mr. and Mrs. John H Manning (Janice Laverne), Mr. and Mrs. Kevin Vinson (Phyllis). Mr. Allen has an extensive extended family in Alabama.
Jeffcoat-Trant Funeral Home directed.