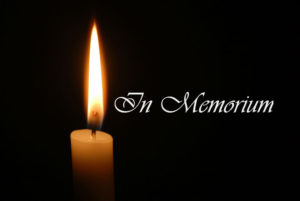 Carol Powell Murphey of Opelika was born on Dec. 23, 1946 and passed away at her home on May 23, 2020. Beloved by her family, friends, coworkers and church community, Carol was a longtime member of First Baptist Church of Opelika. She graduated from Opelika High School in 1964 and went on to earn her MBA from Auburn University. Her compassion and training allowed her to devote her entire career to caring for others. Her career in nursing spanned many years, including being named the inaugural director of Home Health at East Alabama Medical Center in Opelika, and culminating as Vice President of Outpatient Services. Carol was a loving wife and mother who lived out her faith. Her most cherished title was that of MawMaw.
Carol was preceded in death by her father Lynn Powell, mother Evelyn Galloway and stepfather Wilson Galloway. She is survived by her loving husband of 53 years, Larry Murphey, and her children, Scott Murphey (Deni) of Trussville, AL. , Melanie Fuller (Wade) of Montgomery, AL.; grandchildren, Austin Murphey (Karrah), Jessica Murphey, Sawyer Murphey, Zach Fuller, Charlie Fuller, Colton Fuller, Kyle Fuller and great granddaughter Selah Murphey.
Visitation was May 26th at Jeffcoat Trant Funeral Home in Opelika, at 10 a.m. and a graveside service followed immediately at 11 a.m. at Garden Hills Cemetery.
In lieu of flowers, make donations to First Baptist Church, Opelika.
Jeffcoat-Trant Funeral Home and Crematory directed.