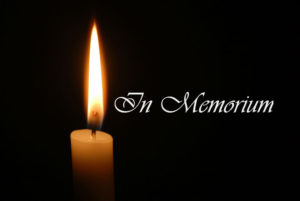 Bobby Eugene Bearden of Opelika was born in Alpharetta, Georgia to the late Barney Eugene and Viola Cagle Bearden on July 17, 1942 and passed away at Bethany House on May 16, 2020. He was 77 years old.
Bobby was a Deacon and member of Liberty Baptist Church in Opelika. He proudly served in the United States Navy. Bobby retired from Marietta Water Authority in Cobb County, Georgia after working 31 years, and was an avid Alabama Fan. Roll Tide!
He was preceded in death by his daughter, Sherry Martin.
He is survived by his wife, Patricia Bearden; son, Terry (Cindy) Bearden of Jasper, Georgia; son-in-law, Rex Martin; step-children, Benjamin (Anita) Cole of Jacksonville, Florida, Acton Cole of Opelika, Mel (Tammy) Cole of Mart, Texas, Sandy (Jason) Guthrie of Mt. Olive, Alabama; 5 grandchildren; almost 6 great grandchildren; 11 step-grandchildren, and 12 step-great grandchildren.
A graveside service was held at Garden Hills Cemetery May 19, 2020 at 2 p.m. with Pastor Frank Chappell officiating.
In lieu of flowers the family requests donations to be made to Liberty Baptist Church or Bethany House.
Frederick-Dean Funeral Home directed.