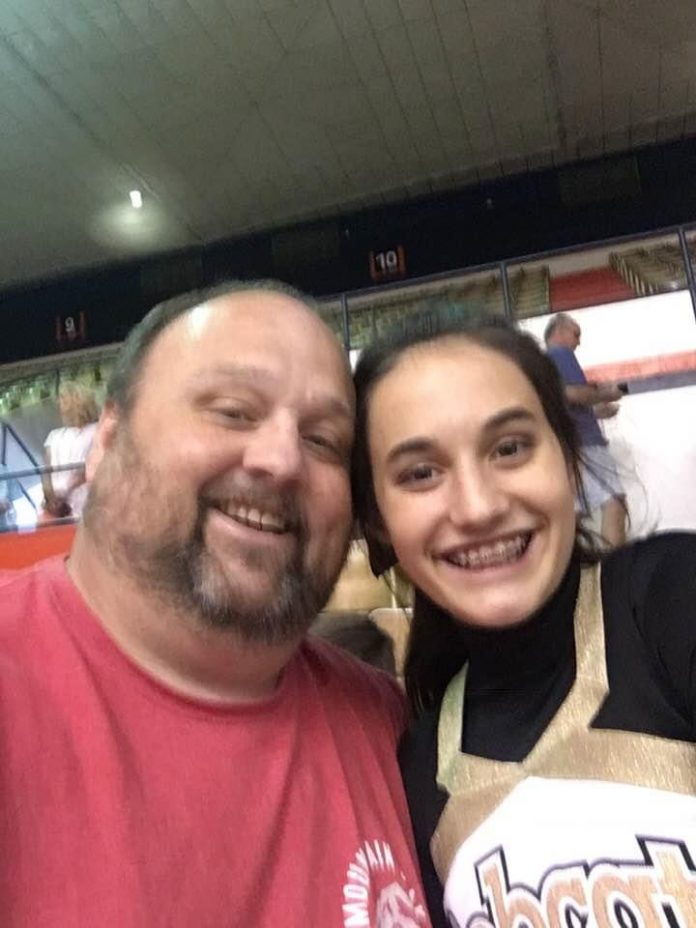 By Michelle Key
Publisher
The Beulah community is mourning this week after the tragic death of beloved educator David Darnell and his 16-year-old daughter Abbey.
According to a press release from Coroner Bill Harris, the Darnell's were killed in a multiple vehicle motor vehicle accident last Thursday when the vehicle they were in was struck from behind on I-85 near the mile 63 marker in the southbound lane.
It appears that David had pulled off the side of the interstate to check on his daughters vehicle which had been stranded earlier from a flat tire.
Friends offered words of remembrance in numerous Facebook posts throughout the weekend.
"Mr. D, "The man" Darnell, David "Big Papa" Darnell…those are just a few of names he was affectionately called or referred to himself as. He was one of the most genuinely kind, faithfully loyal, god fearing men I have ever known. I was blessed to call him my friend and I will miss him terribly. Abbey was not only smart and beautiful, she was creative, unbelievably artistically talented, and one of the sweetest girls ever. They both had hearts as big as the whole world and smiles to match. Our school and our community was better because they was a part of it and will never be the same without them," wrote Kimberly McCool.
"No words can say what Mr. Darnell means to The Beulah Community and Beulah Elementary School. Abbey was a beautiful and sweet girl.This community will miss both of you .What an honor it was to know and love you both." – Peggy Kirkland.
"I am so saddened by the news. David Darnell would keep our football stats on Friday night along with Gerald Lee Kelley and Stacy Langley. Not because he had to, but he wanted to help somehow. We are all so blessed to know know him, and he helped me in so many ways. I enjoyed his stories during pre-game warmups, and he was such a humble person. I will miss him.
Abbey was always smiling, and loved singing in our driver's ed car. We would listen to 93.3 and she would say "that's a good song" to EVERY song that came on. She was great, and I will miss her." – Matt Johnson.
Funeral arrangements have not been announced.