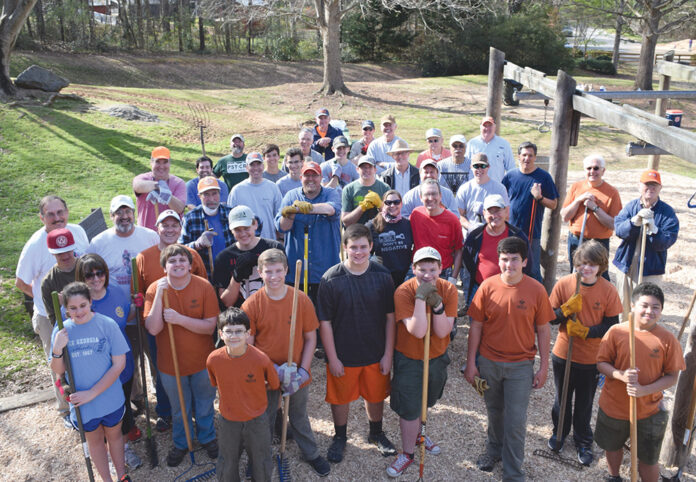 CONTRIBUTED BY
CITY OF AUBURN /
WRITTEN BY GABRIELLE FILGO / COMMUNITY & SPC PROGRAMS ADMIN
Auburn Parks and Recreation invites you to become a Rec. VIP Volunteer. Rec. VIP is a volunteer program for individuals age 19+ who are interested in helping with programs and events offered through Auburn Parks and Recreation.
The Rec. VIP program strives to improve the quality of life for all citizens by involving volunteers who offer their time, effort and skills to enhance the city of Auburn. The program incorporates volunteers into all facets of the organization including athletics, Special Olympics, therapeutics, 50+ programs, special events, cultural arts and park cleanup.
Rec. VIP Volunteers will receive a free t-shirt each year, a quarterly newsletter with upcoming volunteer opportunities, as well as recognition and appreciation events.
For more information or to apply to become a Rec. VIP Volunteer, contact Gabby Filgo at gfilgo@auburnalabama.org or visit auburnalabama.org/parks.