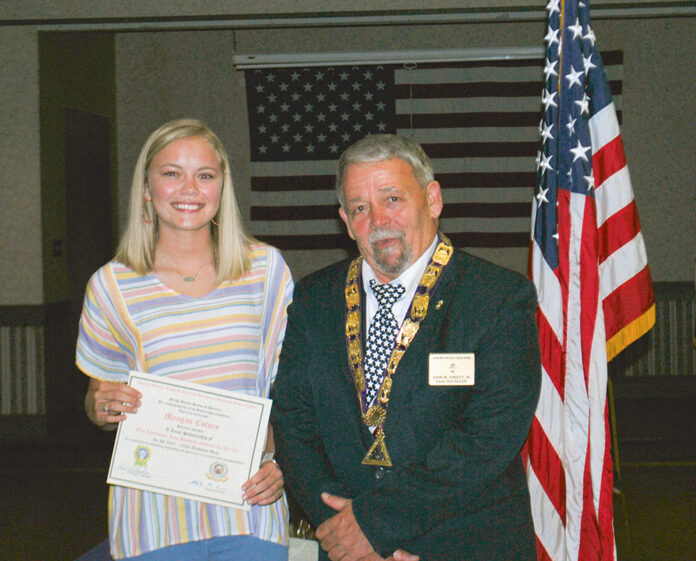 Contributed
BY SUSCC
The Southern Union State Community Foundation is pleased to announce that Ashley Williams of Roanoke and Meagan Cotney of Daviston have been named the 2021 recipients of the Auburn/Opelika Elks Lodge #1834 Scholarship.
The scholarship aims to provide educational opportunities to bolster economic and community vitality and to provide more skilled workers for the East Alabama area. The recipient of the scholarship must have completed two semesters at SUSCC with a minimum of a 2.5 GPA. Preference is given to Veterans and Legacy Elks.
"The Southern Union Foundation is honored to partner with an organization such as Auburn/Opelika Elks Lodge #1834," said Shondae Brown, Southern Union's director of public relation. "They have provided so much opportunity and goodwill to the community through the years. We are so glad to be able to join with them in recognizing these students through this scholarship."
The Southern Union Foundation is a nonprofit 501(c)(3) organization that was established to support and foster the educational and service programs and activities of SUSCC. The f oundation increases educational access for students through financial support and enables the college to initiate innovative projects to enhance the quality of education.
For more information about this scholarship or giving opportunities, please contact Brown at 256-395-2211, ext. 5145 or sbrown@suscc.edu.