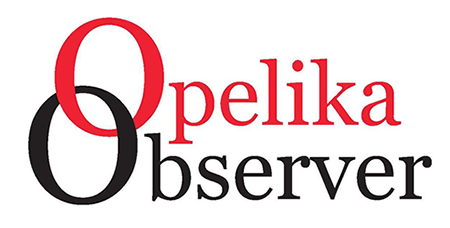 BY HANNAH LESTER
HLESTER@OPELIKAOBSERVER.COM
AUBURN —
The Auburn City Council approved a resolution to hire a retainer with Bradly Arant Boult Cummings, LLP (BABC) for "the continuation of professional federal governmental affairs representation services."
So, for $9,000 a month, the representative from BABC will seek funding from the federal government for the city of Auburn.
The city utilized BABC services in the past to receive funding from the Alabama Department of Transportation for over $18 million for the Exit 50 construction, which will soon house a Buc-ee's.
"The city of Auburn spent $9,000 per month totaling $108,000 for a one‐year retainer [during April 2021]," said information from the city of Auburn. "During the year, BABC worked closely with the city of Auburn and our congressional delegation, ultimately securing a $3,000,000 appropriation to fund an expansion of our Auburn Center for Developing Industries.
"Congressman Mike Rogers requested the funding on our behalf, and Congress approved it as part of the Consolidated Appropriations Act on March 15, 2022. This represents a rate of return of 2,777% on our 2021 investment. For the 2022/2023 appropriations cycle, Congressman Rogers has requested over $1.6 million in funding for Public Safety and transportation projects. As this agenda packet goes to press, it appears that at least $1 million to improve signage and information on traffic conditions for travelers on I‐85 is progressing in the appropriations process. I recommend we renew this agreement with BABC as we look toward the 2022/2023 appropriations cycle and beyond."
During citizens' communications for items on the agenda, one resident, Susan Bolt, expressed displeasure with the contract.
Bolt said that the contract was the same as an item proposed in April about hiring a lobbyist for a senate bill, though Auburn Mayor Ron Anders informed her that these items were not the same.
Bolt claimed that City Manager Megan Crouch did not present enough information to the council and was asking for a lobbyist.
Soon following this claim, Anders interrupted to clarify.
"The one you're talking about earlier was a state contract, this is a contract with our federal delegation," he said. "… You're still talking about lobbying but it's two different areas."
Bolt said that another expenditure for the city may mean Crouch could not perform the duties within the city and then said she wondered if city employees may be replaced by lobbyists.
"As city council members, you are the break stop between citizens and governmental overreach," Bolt said. "While it is your job as a council member to help facilitate the business of the city, it is imperative that you remember that your allegiance is first to the citizens and not bigger government."
Anders stood up for Crouch, along with other council members, Ward 3 Council Member Beth Witten and Ward 8 Council Member Tommy Dawson.
"I'm very concerned that the accusation against our city manager is that she did not present all the facts and there was deception," he said. "The use of the word deception is unfortunate."
Ward 2 Council Member Kelley Griswold said that while he believes accusations against Crouch are unfounded he does believe that elected officials can take care of the job on their own to support the city.
Crouch said that if the contract is not benefitting the city she can cancel it with only 30 days notice.
The vote passed 5-2-1.
BIENNIAL BUDGET:
The council postponed a discussion on the FY2023/FY2024 Biennial Budget at the last meeting in June after Anders denied unanimous consent.
From the city's documents, for FY2023, the proposed budgeted revenue includes $119,579,779, while other sources constitute $767,250 for a total of $119,346,029. FY2024 includes $120,912,853 in budgeted revenue with $771,250 in other financing sources for a total of $121,684,103.
The total expenditures for FY2023 is $139,776,049, while for FY2024, the amount is $128,777,816.
Anders proposed an amendment to the budget, which was approved, to increase the funding for outside agencies by $68,473 for FY2023 and by $73,710 for FY2024.
"As I queried each of the council members to ask them what their thoughts were on outside agencies, they all responded back to me, I got with the city manager and we put together a new request for outside agencies based on the totality of what the council offered in that," Anders said. "So that's what we have here tonight."
More information on the budget can be found on the city's website.
"I think the city should know that you're in great hands, and as mentioned before, we do run a very lean shop and we are very good stewards of the taxpayer dollars and I just commend you [Crouch] and the staff for your efforts," Witten said.
OTHER BUSINESS:
– The council approved a 300 – Hospitality Management Program ABC alcohol beverage license for Ithaca Hospitality Partners Auburn Beverage, LLC, d/b/a The Hotel at Auburn University and The Tony and Libby Rane Culinary Science Center.
– The council approved a 070 – Retail Table Wine (off premises only) alcohol beverage license for Publix Alabama, LLC d/b/a Public Alabama, LLC 1822 for 138 S. Gay St.
– The council approved the certification of election for Mayorth Ron Anders, Jr., Ward 3 Council Member Beth Witten and Ward 8 Council Member Tommy Dawson. For more on this, see A1.
– The council approved a tax abatement for Sodecia Safety and Mobility Auburn, INc. at 2440 Innovation Drive for Auburn Technology Park West.
– The council approved a contract with Ryan Public Safety Solutions for call-talking equipment for the Emergency Communication Consoles for more than $18,600.
– The council approved a contract with Southeastern Scales, LLC for the purchase of two RJ-250 self-contained 34 yard compactors for the Environmental Services Department. One, used for recycling will be purchased for more than $39,700, while the second will cost more than $52,600.
– The council approved the establishment of a stop sign at Piper Glenn, Phase 1.
– The council approved a resolution by John Cobden on behalf of WWS Properties, LLC for a Circle K at the southwest corner of Shelton Mill Road and US Highway 280.
The next city council meeting will be held on Tuesday, July 19 at 6 p.m.