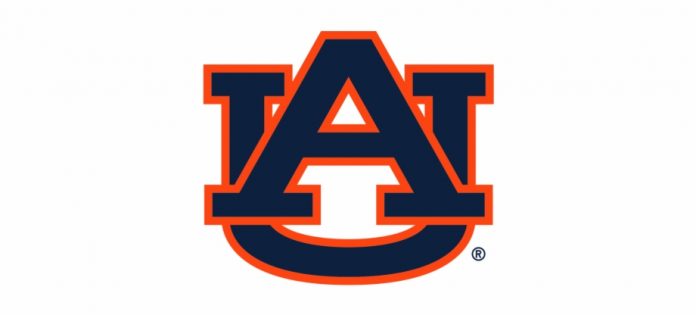 Contributed by AU Athletics
Auburn Athletics has announced the launch of SPIRIT, a comprehensive Name, Image and Likeness (NIL) program designed to educate and empower student-athletes and prepare them to optimize upcoming NIL opportunities.
Education and student-athlete development will be at the core of the SPIRIT program. This new initiative will fit within AuburnYOU, Auburn Athletics' comprehensive program designed to support the total student-athlete experience. Enhanced programing with assistance from industry leading experts will be available to all student-athletes on brand management, social media best practices, time management, financial literacy, financial aid and more.
Auburn Athletics will assist in the advancement of student-athlete personal brands to optimize opportunities while at Auburn, and beyond. Auburn's social media accounts will continue to promote student-athletes to boost their following and grow their social presence. In addition, student-athletes will be armed with social and branding best practices with assistance from industry experts.
"At Auburn, we are in a relentless pursuit to be the best, while delivering outstanding experiences contributing to our student-athletes' success," said Director of Athletics Allen Greene. "As we embark on the new world of name, image and likeness we strive to implement bold and forward-thinking strategies to create cutting edge solutions."
This multi-tiered program will be unique to Auburn, with programming catered to best serve Auburn student-athletes in our current market. Auburn Athletics will partner with faculty in the Harbert College of Business, one of the country's most prestigious, innovative and dynamic business schools. World-class faculty will present curriculum tailored to student-athletes on entrepreneurship, brand management, taxes and finance.
In addition, Auburn Athletics will expand its current partnership with INFLCR, the leading software company powering student-athlete brand-building. Auburn was one of the first athletic departments to partner with the Birmingham-based company.
The expanded partnership includes the INFLCR Verified product suite, which will equip Auburn student-athletes and staff with the resources needed to succeed in the upcoming NIL era. Powered by flagship products like the Compliance Exchange administrator dashboard and Storyteller Playbook educational video library, INFLCR Verified enhances the student-athlete experience by offering a comprehensive solution for responsible brand-building on social media, as well as a fully compliant path to external commercial activity from NIL.
The SPIRIT NIL program is the result of extensive engagement with student-athletes, coaches, state officials, university partnerships and other entities to develop a program to fit Auburn's needs.
"We recognize that there are still many unknowns as it relates to NIL, but we will be nimble and ready to adapt to the ever-changing landscape," added Greene. "We embrace NIL and welcome the opportunities and challenges. We fully support our student-athletes and their opportunity to utilize Auburn's national brand to put themselves in the best position to capitalize on the benefits of NIL. Our mission remains to educate, support and develop our student-athletes at every moment to create Auburn men and women."
THE POWER OF THE AUBURN BRAND
Auburn student-athletes represent one of the most recognizable and iconic brands in all of college athletics. The powerful Auburn alumni network is represented throughout the southeast, across the nation and around the world. Auburn fans are among the most passionate fanbases in all of sports. With an emphasis on social media, Auburn Athletics has cultivated one of the strongest followings in college athletics, boosting over three million total followers across multiple teams and social platforms.
AUBURNYOU
AuburnYOU is Auburn Athletics' comprehensive student-athlete experience program, committed to the holistic development of Auburn men and women through resources that promote and support personal growth, professional development, athletic success and overall well-being. www.auburntigers.com/sports/auburnyou
HARBERT COLLEGE OF BUSINESS
The Harbert College of Business is a nationally ranked hub of undergraduate, graduate and continuing business education that is inspiring the next generation of business leaders. Our world-class faculty deliver unparalleled academic rigor in the classroom, while our research-driven scholarship advances thought leadership and best practice in emerging business disciplines. Our alumni and industry partners actively engage our faculty and students to integrate business theory with practical experience and to instill the level of proficiency and integrity demanded by employers around the globe. www.harbert.auburn.edu/
INFLCR
INFLCR provides college athletic departments with the content delivery and compliance platform to assist in the management and monitoring of student-athlete Name, Image and Likeness activities. INFLCR's Verified suite of products ensures student-athletes are provided the tools, content, education and more to participate in upcoming opportunities from NIL legislation. www.inflcr.com.