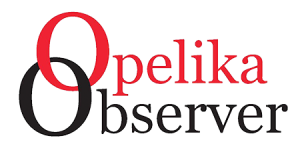 Auburn Unitarian Universalist Fellowship Commits to Message of Love After Theft of Banner
Contributed by Rev. Chris Rothbauer
Auburn Unitarian Universalist Fellowship
On June 13, Auburn Unitarian Universalist will rehang the congregation's social justice banner, which was stolen earlier this year. The new sign will be identical to its predecessor, which included phrases about the fellowship's anti-racist, pro-choice, pro-science and LGBTQIA+ affirming beliefs. The congregation put the sign up in January 2019 as a witness to the values of Unitarian Universalism.
On Jan. 9, members of Auburn Unitarian Universalist Fellowship discovered the congregation's social justice banner, which hung outside their sanctuary on Thach Avenue for about two years, had been stolen.
"We believe that our faith calls us to not only recognize but act on the belief that all people have inherent worth and dignity," said Rev. Chris Rothbauer, the congregation's lead minister. "We aren't intimidated by the acts of the vandals, but continue to hope that they will reach out for a conversation. When we say all people have inherent worth and dignity, we mean all people, and that includes the people who stole our sign.
"The rehanging of the sign comes after a difficult year with the pandemic," Rothbauer added. "We want the Auburn community to know that we're still here and we're not going anywhere. Our message remains the same, even in the face of opposition: no matter who you are, you matter!"
The theft of the sign at the Auburn fellowship is not a unique occurrence. Around the country, dozens of Unitarian Universalists congregations have seen social justice signs similarly stolen, vandalized, or defaced by people who disagree with the message. Rothbauer said the congregation ordered a new sign, which will be dedicated and erected during the June 13 service now that new security measures are put in place.
"We're focusing now on how to spread a message of love and acceptance through our presence in the area," Rothbauer said. "We don't want to dwell on what has happened in the past, but want to press on with what we know is important: our conviction that, ultimately, a universal love must triumph in the end. Humanity's future depends on it."
The banner rededication can be watched live during the Sunday June 13 service at 10:00 a.m. on the Zoom platform, https://uuma.zoom.us/my/revchris.
About Auburn Unitarian Universalist Fellowship: Auburn Unitarian Universalist Fellowship was founded in 1961 as a liberal religious congregation in Lee County, Alabama. Though Unitarian Universalism is an offshoot of Protestant Christianity, our members come from a variety of different religious backgrounds identities, and life experiences, united by our desire to build a world where all people are valued for who they are. The fellowship and its minister and members have been leaders in local social justice issues, organizing climate change actions, in racial justice protests and initiatives, and for the local LGBTQIA+ community. Auburn Unitarian Universalist Fellowship is a member of the Unitarian Universalist Association of Congregations, a liberal religious organization based in Boston, Massachusetts representing over a thousand Unitarian Universalist congregations in all fifty states.