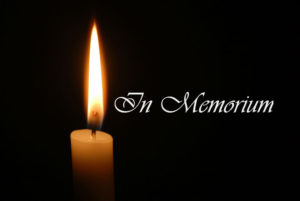 Anita C. Helms, 70, of Opelika, passed away Tuesday, Feb. 21, 2023.
Mrs. Helms was born April 16, 1952, to parents James and Elizabeth Cunningham in Macon County, Alabama. Mrs. Helms spent most of her life in Lee County, as she was a manager at Goody's and was a member of Pepperell Baptist Church. She loved her friends and family dearly and enjoyed every moment she could spend with them. She also was an avid listener of Elvis Presley's music.
She was preceded in death by her husband, Fred Helms; and her parents, James and Elizabeth Cunningham.
Mrs. Helms is survived by her sons: Jason (LuAnne) Helms and Kevin (Brandy) Helms; sisters: Gayle Lacy, Katrina (Freddie) Thrower, Pat (Harold) Tumlin and Mickey Brown (Ron) Pitzer; brother, James Cunningham; grandchildren: Carley Saggus, Brady Bowman, Hannah Helms-Childers, Zachary Helms-Childers, Hayden Helms, Jake Helms and Katy Helms Simpson; family friends, Mark and Brenda Childers; and her beloved dog, Ninja.
A funeral service was held Saturday, Feb. 25, 2023, at Jeffcoat-Trant Funeral Home. Interment followed at Garden Hill Cemetery. The Rev. Freddie Thrower officiated.
Jeffcoat-Trant Funeral Home directed.