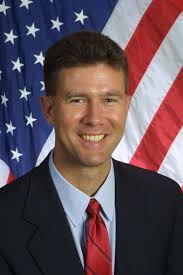 Special to the
Opelika Observer
Last week, Secretary of State John H. Merrill joined a bipartisan delegation of Secretaries of State in Jerusalem to discuss cybersecurity policies and best practices at the local, state, and federal levels as they relate to business services and election administration.
The American Jewish Committee's (AJC) Project Interchange has made possible a week-long educational seminar to strengthen U.S. – Israel relations at the state level.
"As key executives, Secretaries of State are uniquely on the forefront of today's most complex issues, including election cybersecurity. My fellow Secretaries and I are excited to partner with AJC Project Interchange to not only relay our important work to the region, but also learn from their leaders and compare notes," stated Paul Pate, National Association of Secretaries of State (NASS) President and Iowa Secretary of State.
As the co-chair of the NASS International Relations Committee, Merrill has worked tirelessly to increase U.S. alliances through various meetings and visits with foreign leaders.
"I look forward to working with government and business leaders from across the political and social spectrum, including representatives from Israel's National Cyber Directorate, to identify proactive steps we in America can take to protect the integrity of our elections," Merrill said.
The seminar will provide Secretaries with an in-depth understanding of Israel, its democracy, diverse population and economic and technological innovation.
Joining Alabama Secretary of State John Merrill will be: Alaska Lieutenant Gov. Kevin Meyer, Iowa Secretary of State Paul Pate, Kansas Secretary of State Scott Schwab, Maine Secretary of State Matt Dunlap, Michigan Secretary of State Jocelyn Benson, Montana Secretary of State Corey Stapleton, Nevada Secretary of State Barbara Cegavske, New Jersey Secretary of State Tahesha Way, West Virginia Secretary of State Mac Warner and Wyoming Secretary of State Ed Buchanan.