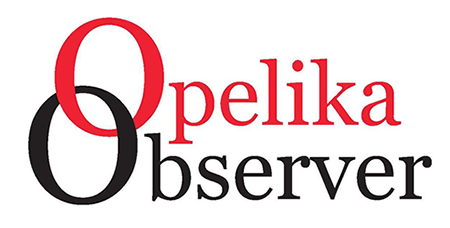 Contributed by Cover Alabama
More than 300 Alabama medical professionals released a joint letter last Wednesday calling on Gov. Kay Ivey to expand Medicaid coverage immediately for adults with low incomes.
The letter – signed by doctors, nurses, psychologists, dentists and other medical professionals – urges Ivey to "put Alabamians first and expand Medicaid coverage … during the greatest public health crisis in more than a century."
If Alabama expanded Medicaid, some 300,000 adults with low incomes would gain access to affordable health care. These Alabamians earn too much to qualify for Medicaid but too little to qualify for subsidized marketplace plans under the Affordable Care Act.
"Alabama health care professionals see how the failure to expand Medicaid has put a financial strain on hospitals and providers," said Alabama Arise Cover Alabama Campaign Director Jane Adams, who organized the sign-on letter. "They understand that when people do not have access to preventive care, they face worse health outcomes that result in more invasive and expensive care. The best thing Governor Ivey could do to ensure that Alabama's health care system comes out stronger from the pandemic is to invest in health care by expanding Medicaid coverage now."
Medical professionals who signed the letter write that they "have to deliver life-altering news to [coverage gap] patients and their families daily." They add that "so much of this pain could be avoided or mitigated through preventative care and early detection," which Medicaid expansion would make available and affordable for hundreds of thousands of Alabamians.
The letter signers say they hope the devastation of the COVID-19 pandemic will spur the governor and Legislature to "move forward in a collaborative and bipartisan way to make Alabama healthier."
"Governor Ivey has done an amazing job leading our state during this pandemic. However, the COVID-19 pandemic has shined a light on the vast health inequities in Alabama," said Dr. Aruna Arora, the incoming president of the Medical Association of the State of Alabama. "We have the ability to correct this. But we, as physicians, cannot do it alone. Our patients – the citizens of Alabama – need better access to care and affordable coverage."
Alabama is one of only 12 states that have not yet expanded Medicaid. The new American Rescue Plan Act signed into law by President Joe Biden last month includes a provision that would give a boost of federal dollars to holdout states that expand coverage. Estimates show that the new federal incentive could mean hundreds of millions of dollars of new federal funds for Alabama Medicaid over two years. That amount would more than offset the initial costs of expansion. Alabama Arise and Cover Alabama call on Ivey and the Legislature to act quickly to expand Medicaid and make Alabama stronger and healthier. The letter signed by more than 300 Alabama medical professionals went to Ivey on Wednesday.