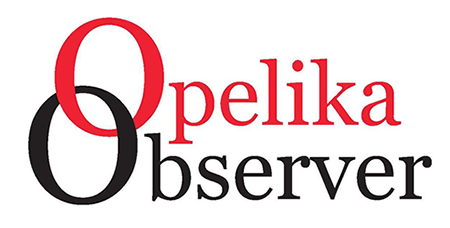 CONTRIBUTED BY THE AFA
The Alabama Forestry Association (AFA) announces its endorsement of Randy Price who is seeking reelection for State Senate District 13, which covers all or parts of Chambers, Cleburne, Clay, Randolph and Lee counties.
Price, a resident of Opelika, is a graduate of Southern Union State Community College and owns a homebuilding and commercial trucking business, as well as his own cattle farming operation.
He and his wife Oline are timberland owners and longtime members of AFA. Oline currently serves as Lee County Revenue Commissioner.
"I have known Randy and Oline personally for many years and as a businessman, farmer and timberland owner, he has a deep understanding of the importance the forest products industry has to our state," said AFA President and CEO Chris Isaacson. "He is dedicated to ensuring the growth of Alabama's forests and forest industry by supporting legislation that improves the working environment for landowners and forest business owners. We are happy to support him in his bid for a second term."
Since being elected to his first term in 2018, Price has worked to strengthen the protections of Second Amendment rights, advocated for infrastructure improvements and fought to maintain a jobs-friendly business environment. Price is a member of the Senate Agriculture and Forestry Committee; he also serves as vice chairman of the Senate Tourism Committee.
"It is an honor to be endorsed by the Alabama Forestry Association," Price said. "We owe the men and women in this industry a tremendous 'thank you' for the many hours of hard work they put in each day to make available the necessary products we use in our daily lives. As a landowner myself, I will continue to support the principles that are important to this industry."
Price will seek the Republican nomination for Senate District 13 in the primary election on May 24, 2022.
The Alabama Forestry Association is one of the largest state forestry associations in the country with membership that includes forest products manufacturers, landowners, loggers, wood dealers, foresters, consultants, and others involved in forestry. AFA is dedicated to protecting and improving the business, regulatory and legal environment for landowners and forest business owners to ensure the sustainable growth of Alabama's forests and forest industry.
Forests cover more than two-thirds of the state and provide the raw material for Alabama's second largest manufacturing industry. Forestry provides a $27.7 billion total economic output to the state's economy. To learn more, visit:www.alaforestry.org/