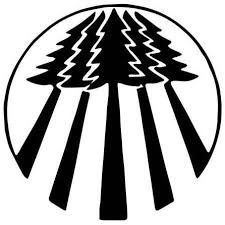 Special to the
Opelika Observer
Forestry is a big business in Alabama – a business that begins when more than 100,000 private landowners invest their time and their money in the nurturing and protection of trees on millions of forested acres.
Landowners are invited to learn more about forest management at the 38th Annual Meeting of the Alabama Forest Owners' Association. The meeting will be headquartered at the Wind Creek Casino & Hotel in Atmore, Alabama on April 26 and 27.
On Saturday, guests will hear from experts on the following:
WORKING ALONE IN THE WOODS
In the news last week, a hiker found himself lost in an area of the Bankhead National Forest where cell coverage is non-existent. Had the hiker carried a small, inexpensive satellite device, he would have been able to send an SOS to family or friends, and would not have spent several days lost in the woods. OUT-OF-CONTROL FIRE DISTRICT PROPERTY TAXES
Fire District Dues in some parts of the state have been assessed on forestland to the tune of more than $8 per acre per year.
SOUTHERN PINE BEETLE ALERT
SYSTEM
The Alabama Forestry Commission has begun making the locations of newly discovered pine beetle infestations publicly available.
RECREATIONAL POND
MANAGEMENT
Many landowners have ponds on their land and might enjoy them more if they understood a few principles of pond management.
TIMBER MARKET OUTLOOK
Will markets improve for the wood we grow? Should we plant pines or hardwoods?
SELLING TIMBER SUCCESSFULLY
After spending years growing their trees, many landowners make the mistake of selling them to the first person who knocks on their door. Making a successful timber sale is much more fun when landowners employ the help of consulting foresters.
For more information or to register, call 205-624-2225 or visit www.afoa.org.