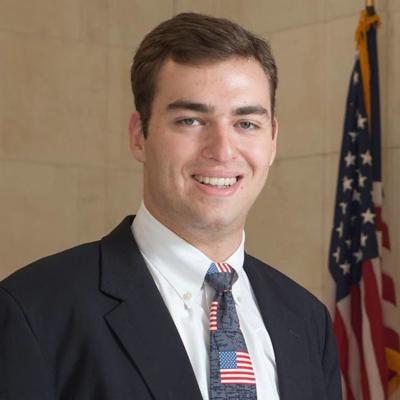 By Samuel Moore-Sobel
"…I'm very concerned about where we are, where the Republican Party is, and where the country is…," Maryland Gov. Larry Hogan told The Washington Post last December. Perhaps motivated in part by this sentiment, Hogan is reportedly mulling a primary challenge to the sitting president.
If he indeed decides to run for president, he would join former Massachusetts Gov.Bill Weld in the race for the Republican nomination. Other challengers could emerge in the coming months. In the meantime, the charismatic Hogan seems to be readying his pitch to voters, despite his insistence that he is focused on his current role. "I appeal to Republicans because my message is: I haven't abandoned my principles. I've just said let's deal in the art of the possible," he recently told The Washington Post.
Any primary challenge to an incumbent president is fraught. The last sitting president to lose his party's nomination was Former President Chester A. Arthur in 1884. Not exactly the kind of historical precedent a potential candidate can find solace in when plotting out the nuances of a primary challenge.
Despite this lack of historical success, primary challengers often play the role of spoiler, at least in the modern era. In 1992, Former President George H.W. Bush's support within his party was weakened by a stronger than expected challenge posed by Pat Buchanan. This was the beginning of his eventual defeat at the hands of Former President Bill Clinton in 1992. In 1980, Former President Jimmy Carter faced a stiff challenge from Sen. Ted Kennedy, eroding his support among members of his own party. Carter would eventually be defeated in a landslide by Former President Ronald Reagan.
For the opposing party, the idea of a primary challenge is therefore quite appealing. Such intra-party disagreement can lead to a victory for the other side come November. Despite the fact that this is likely not the intent of the challenger. No matter the level of disagreement, any potential Republican primary opponent will likely be more aligned with the president's policies than those espoused by the eventual Democratic nominee in 2020.
Hogan is markedly different from the typical national candidate, as he has won two terms as governor in one of the most liberal states in America. His noted brand of "centrism" is a marked change from the typical campaigns waged in a primary. Instead of catering to the party's base, he seems intent on appealing to a broader, bipartisan coalition. A strategy that could prove to be a much-needed antidote to the partisanship currently raging within our nation.
Such stark odds present an interesting question. What is behind the power of incumbency? Certainly, the sitting president has built-in advantages when it comes to party infrastructure and support. Yet is it the backdrop of the White House when the president speaks that allures potential primary voters or the built-in advantage in media coverage? There must be some reason why when it comes to primaries, the house nearly always wins.
As Hogan weighs his options amid growing speculation of a possible presidential bid, an opportunity emerges for us to examine our own political landscape. Is the two-party system providing Americans with the most qualified and inspiring candidates? In the past, some have chosen to run for president in order to bring more attention to a pet issue, or advocate for a cause not often broached in the national discourse. Should candidates with good ideas that could be adopted whether they win or lose be discouraged from running in a primary simply because such a bid could erode party unity?
For now, Hogan seems to be playing coy. "Of course you couldn't win a Republican primary challenge today," he told The Washington Post. "But I also have been around long enough to know that things can change very rapidly…" If anything is true about politics, it's the fact that things can change at a moment's notice. Hogan seems to be intent upon waiting, surveying the landscape until he sees an opening. Perhaps his time will come. After all, in the words of Otto von Bismarck, "Politics is the art of the possible."
Samuel Moore-Sobel is a freelance writer. To read more of his work, visit www.holdingontohopetoday.com.