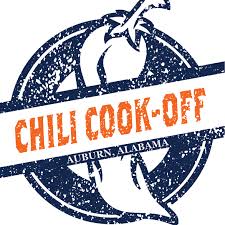 By Morgan Bryce
Editor
Sample some of the area's best chili for a worthy cause during the 2nd annual "Auburn Chili Cook-Off" benefitting Storybook Farm is slated for March 2 inside the red barn at Ag Heritage Park.
Backyard teams (not representing a business) and representatives from local businesses will provide the chili for the event. Entries will be up for two awards: "The Chili Cook-Off Champion" and "People's Choice."
Food trucks will provide variety for the chili-centric event. Adult beverages will be served. Entertainment will include live music and kid's zone featuring a moon walk.
Located at 300 Cusseta Road, Storybook Farm is a nonprofit organization that uses horses as therapy for children with special needs, something near and dear to the heart of cook-off organizers.
"Storybook Farm is a magical nonprofit ministry where courageous children faced with a variety of physical, emotional, social and cognitive challenges embrace and celebrate life through interaction with horses, dogs, cats, goats and other animals. It is a place for healing, sharing, learning and growing; where children experience the exhilaration of riding; where families come together to support one another; where volunteers find a profound sense of purpose and where a community finds its collective spirit," according to a post on the cook-off's webpage.
The cost for backyard teams to register is $250. Businesses desiring to field a team can select one of the following sponsorship options, with forms available through www.auburnalchilicookoff.weebly.com:
Habanero ($5,000) – Sold out
• Cayenne ($2,500) – Corporate ame and logo on event advertising (social media, radio, website, signage, promotional items), 20 VIP event tickets, VIP event parking, 10×10 VIP tent and priority tent placement
• Jalapeno ($1,000) – Corporate name and logo on event advertising (social media, website, signage), 10 event tickets and a 10×10 VIP tent
Serrano ($250) – Two event tickets, 10×10 tent.
Advance tickets for the public to attend cost $10 and are available through www.eventbrite.com.
For more information, contact Rusty Prewett by calling 334-502-5111 or sending email to rusty@prewettinsurancegroup.com. Ag Heritage Park is located on Auburn University's campus along South Donahue Drive.