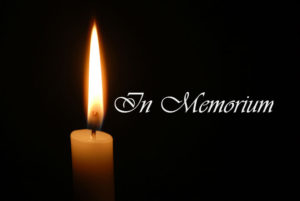 William Joseph
"Joe" Steele
William Joseph "Joe" Steele of Opelika, Alabama, formerly of Tullahoma, Tennessee, passed this life on Tuesday, March 28, 2018, at East Alabama Medical Center following an extended illness at the age of 77.
Mr. Steele was born in Montgomery, Alabama to the late James Oliver and Mattie Faye (Mallette) Steele. He was a graduate of Jacksonville State University where he obtained a degree in Accounting. Early in his career, Mr. Steele was an auditor for the United States Department of Agriculture. He also served for over forty years as an auditor for the Defense Contract Audit Agency. Mr. Steele was a veteran of the Vietnam War during his service with the United States Air Force. Following his service in the USAF, Mr. Steele joined the Tennessee Army National Guard and retired with over 20 years of service. Mr. Steele was a longtime member of First Baptist Church in Tullahoma, Tennessee, where he served as a deacon, Sunday school teacher, and assistant church treasurer. He was more recently a member of Parkway Baptist Church in Auburn, Alabama. Mr. Steele enjoyed golfing, fishing, studying the bible, and eating barbecue.
Mr. Steele is preceded in death by his parents. He is survived by his wife of 47 years, Constance W. Steele, of Opelika; daughter, Carrie (Terry) Williams of Auburn; son, John (Rosie) Steele of Woodstock, Georgia; five grandchildren, Caleb, Emily, Haley, Emery, and Evelyn.
Visitation for Mr. Steele was held from 12:00 p.m.-2:00 p.m. on March 24, 2018 at Parkway Baptist Church in Auburn with the funeral following at 2:00 p.m. Dr. Jeff Redmond officiated. Burial followed at Providence Baptist Church in Rockford, Alabama.
Jeffcoat Trant Funeral Home directed.