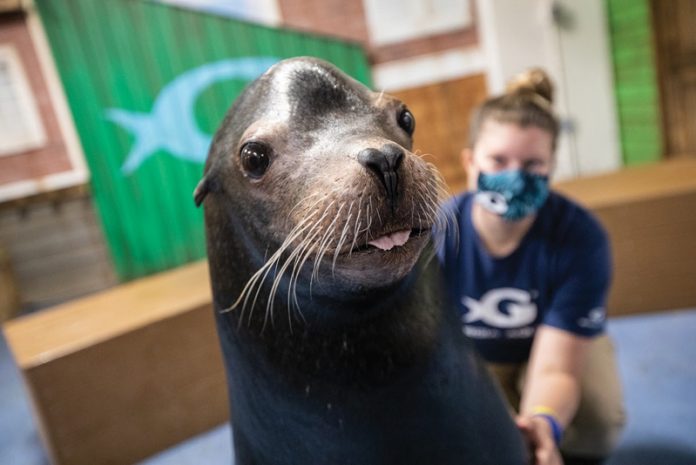 Special to the
Opelika Observer
It's been a while, hasn't it? We miss you too! We're happy to let you know, we're working hard and preparing to welcome you back! After two long months, we're pleased to announce that Georgia Aquarium will reopen on June 15th.
We've made some changes to keep our guests, staff and animals safe:
• Your ticket is only valid during the time block you select. Please arrive on time and be prepared to depart at the end of your time block. This will ensure our team will be able to clean and sanitize the exhibits between visitor groups.
◦ Morning Time Block (9am – 12pm)
▪ Closed for Deep Cleaning (12pm – 1pm)
◦ Midday Time Block (1pm – 4pm)
▪ Closed for Deep Cleaning (4pm – 5pm)
◦ Evening Time Block (5pm – 8pm)
▪ Closed for Deep Cleaning (8pm – 9pm)
• All guests must consent to a contactless temperature scan prior to entering the building. Any person exhibiting a fever (temperature of 100.4° or higher) will not be permitted entry.
• Georgia Aquarium strongly suggests that all guests who are able to wear a mask do so. Masks will be available at our gate for those who might need one. All Georgia Aquarium team members are required to wear masks for the entirety of their shifts.
• All unique experiences are temporarily suspended.
• All tickets are now a single price regardless of age or arrival time.
• Children under age 3 are still free.
• The Aquarium main entrance will be closed. You will be assigned a designated alternate entrance with your ticket purchase, and Aquarium Ambassadors will be there to help you find your way.
• Georgia Aquarium is limiting the number of guests allowed in the building at one time. This reduced capacity will allow guests to visit the Aquarium while staying an appropriate distance from other guests.
Member and Anytime Ticket Reservations
To keep our guests, staff, and animals safe, we are limiting all visitors to a specific time block for your Aquarium visit. Since your membership or ticket does not have an assigned time, please create a reservation for your visit so we know how many guests to expect.
PLEASE NOTE: A valid ticket or membership will be required in addition to this reservation for entry into the aquarium.