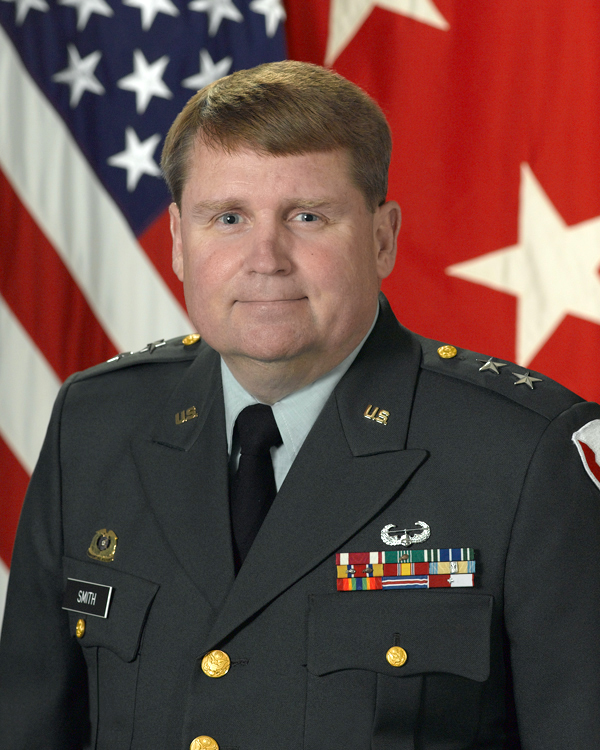 By Kate Larkin
For the
Opelika Observer
When Perry Smith entered Auburn University in 1967, he had no interest in a military career. At that time, two years of ROTC was required of all male students – and that was all he was willing to do. He sat in an auditorium with all the other freshmen as instructors called out each of the branches.
"They called Air Force and five or six guys got up and left with the instructor," Smith said. "Then they called for Navy and another five or six left. Then they announced that the rest of us were Army. I guess we could have gotten up and gone when they called the other branches, but we didn't know that, so that's how I got in the Army."
After his two years in ROTC ended, as planned, Smith got out. But by then, the draft had been reinstated and Smith's lottery number was 49.
"You have to remember, at that time, the only pictures and videos we saw on TV coming out of Vietnam were of body bags. I didn't want anything to do with that," Smith said. "I wanted to finish at Auburn, so I enrolled in advanced ROTC for my last two years in order to get a deferment. For me, it was a means to an end."
Following graduation from Auburn in 1973, Smith was commissioned as an officer and sent to field artillery school. It was there that he fell in love with the Army.
During an assignment in Fort Stewart, Georgia, he learned of the Alabama National Guard and decided to stay in the service on a part time basis.
"I was really enjoying the Army and I liked the idea of serving one weekend a month and two weeks a year," Smith said.
During the same time, Smith began looking into more viable career options.
"I sort of stumbled into insurance, initially selling college insurance policies," Smith said. "I moved into life insurance and eventually took courses and earned my professional designations and certifications to be a financial planner."
He opened his own practice selling insurance and in 2004, transitioned to Smith-Kastner Wealth Management, which advises clients in all areas of insurance, investments and estate planning.
Meanwhile, his career in the National Guard had taken off, too, with promotions to second lieutenant assigned to a battalion in Roanoke, Alabama.
"I was over the Roanoke unit for 11 years, which is really unheard of in the military," Smith said. "I knew every soldier, as well as their wives and children, all on a first-name basis, which means a lot. In the military, everybody just goes by that last name on the tape on your uniform, so it was a rare experience to get to be that close to the guys in your battalion."
After Roanoke, Smith was promoted to motor officer and was assigned to the battalion headquarters in Auburn.
In the mid-nineties after Desert Storm, field artillery was not being used as much. Worried that his services would no longer be needed, Smith reevaluated his options.
"By this time, I was a lieutenant colonel, but there weren't any positions for field artillery specialist, so I decided I had better learn to do other things in order to continue working my way up.
So, Smith began qualifying in other areas. Logistician. Quartermaster. Administration and personnel. Chemical. Ordinance.
"Whatever door opened, I wanted to be prepared," Smith said.
All of those additional certifications made a difference, not only in promotions, but also in the positions that opened up that Smith was now qualified to fill.
While serving as a major in 1990, some of his guys suggested trying to get slots in air assault school and Smith decided if he was going to send his men, he was going with them. He was 40 years old.
"We got sent to Gruber, Oklahoma, the toughest airborne-air assault school in the country," Smith said. "I was, by far, the oldest soldier in the group, but I went with them to motivate my guys and make sure all 11 of us made it through."
Smith said the day they were leaving, he got his hair cut short, but when they arrived, a group coming in from another training, walked in with long, wavy hair.
"They thought they were so cool, but before we even started, they took all those guys in a room and gave them the absolute worst haircuts you have ever seen," Smith said. "I mean, they were awful, uneven, with gaps; it was hilarious."
Day Zero (first day) included running two miles in under 20 minutes, while wearing combat boots, a PT (physical training) test and a brutal obstacle course.
"So many of those hotshot guys didn't make it through the first day and they put them on a bus with those horrible haircuts and sent them home," Smith said, laughing. "They came in all full of themselves, left humiliated with terrible haircuts. When I tell you this school is difficult, they don't even assign beds until after Day Zero."
Smith successfully completed air assault school and returned to Opelika where his career, both in the military and as a wealth management advisor, flourished.
He continued to earn promotions. He decided that getting a master's degree would put him in a much better position to be promoted again, so he attended Troy (State) University and earned a master's in human resource management. He was 50 years old.
That degree, along with all the other certifications Smith had completed put him in the position to be promoted to a full colonel.
"The master's degree was definitely not the reason I was going to get the promotion, but I wanted to be sure it wasn't going to be the reason I didn't," Smith said.
Smith's story is one of perseverance and preparation, of being at the right place at the right time. A story that involves a little luck and a lot of good fortune. And a story of great success. Before his career ended, he had surpassed his goal of reaching the rank of colonel. He had been promoted to brigadier general. Then major general. He later became adjutant general of the Alabama National Guard as a major general.
A military career spanning more than 43 years in the United States Army National Guard, fulfilling commitments in Oklahoma, Virginia, Georgia and Alabama and serving as under an Alabama governor, Smith is now retired from the Army, but still has a thriving business in wealth management, Smith-Kastner Wealth Management LLC, located at 1800 Airport Road in Opelika.
"I had an amazing career in the Army and it afforded me – and still affords me – many benefits," Smith said. "I think every person should be required to serve, at least in ROTC; the military is really just a lifelong lesson in self-confidence. You're taught you are good, that if you go to war, you won't be killed – you will be the one to kill them, because you are that good. That was a lesson I will never forget."
Not bad for a guy who was not the least bit interested in a military career.