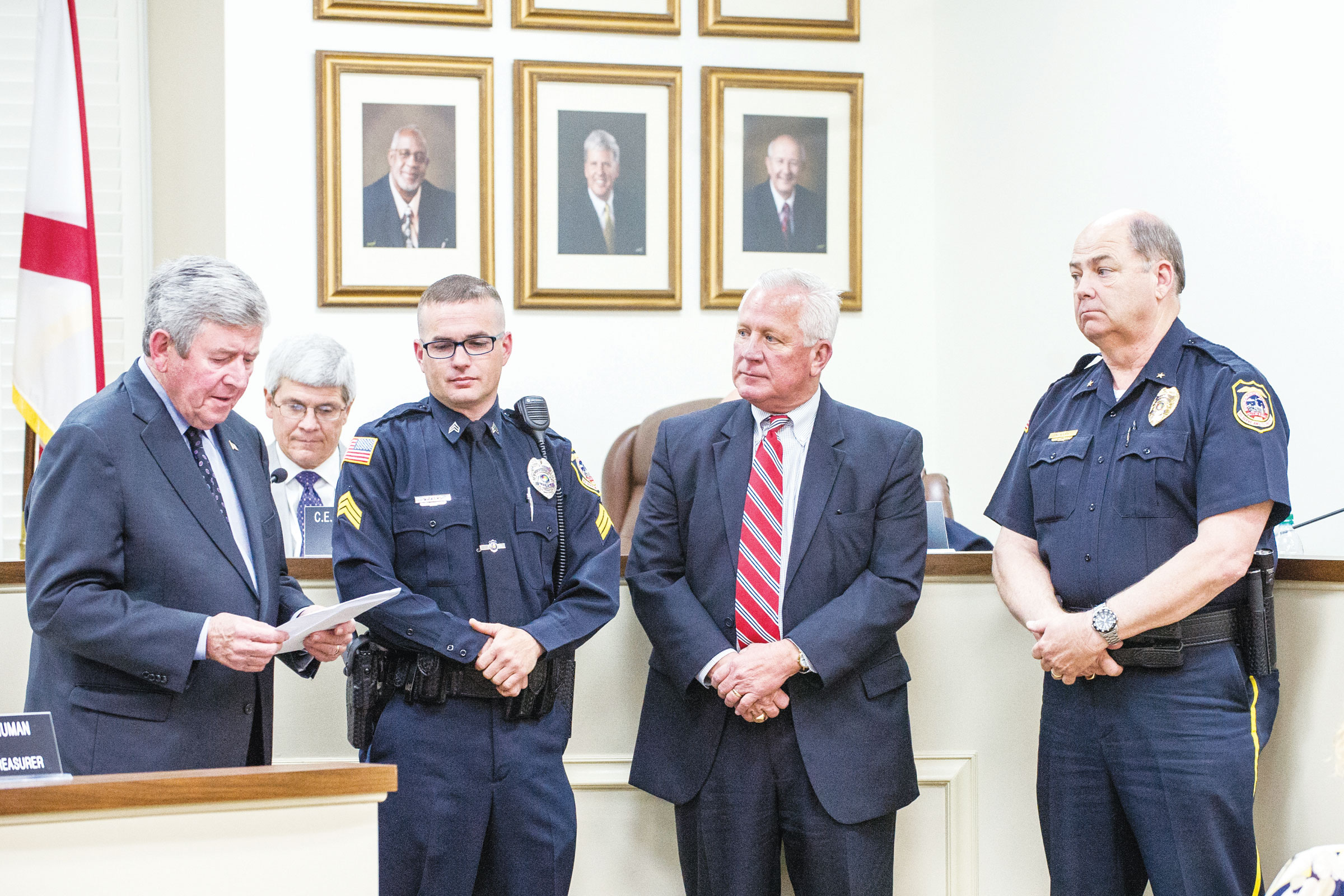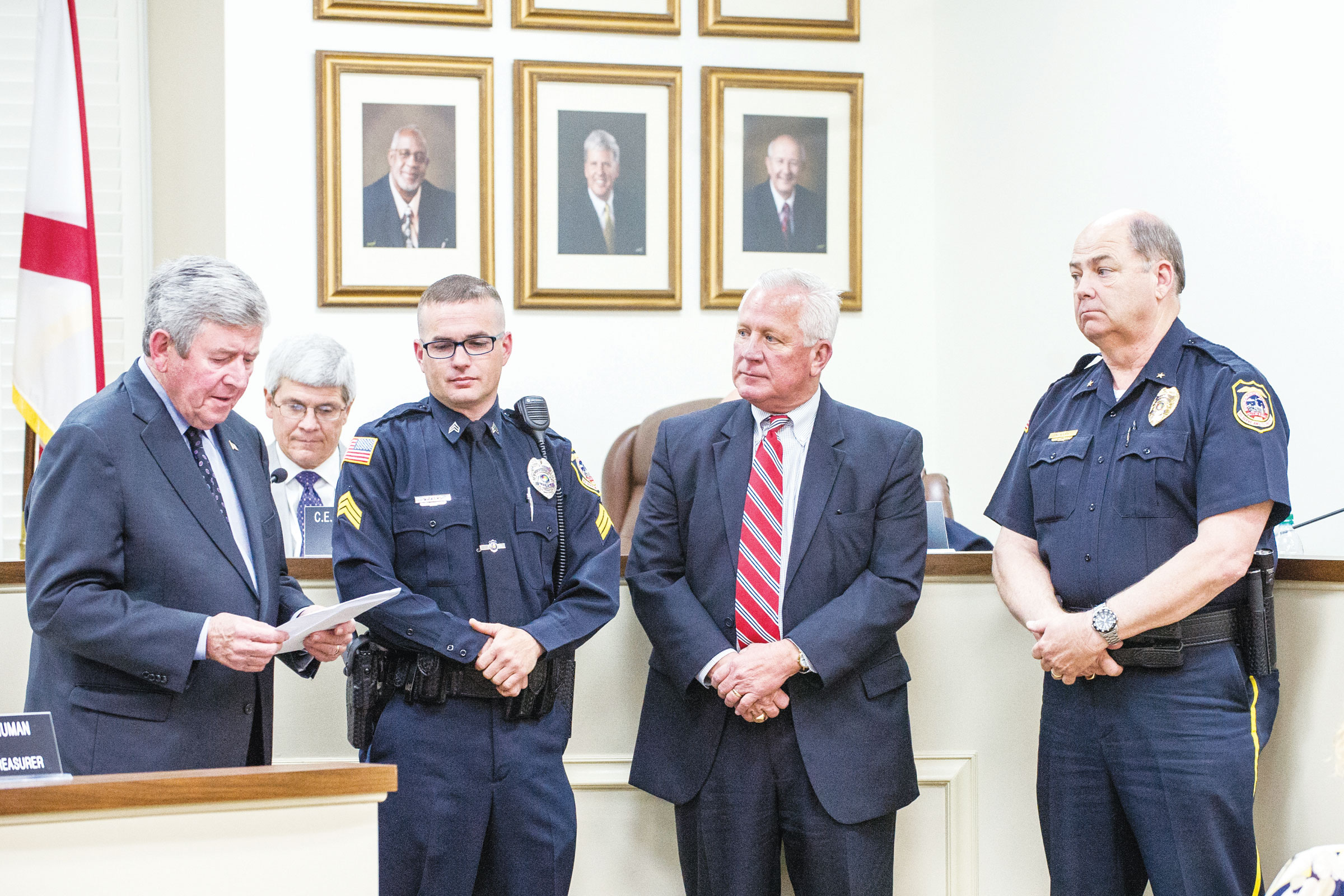 By Rebekah Martin
Associate Editor
Sgt. Craig Vickers was recognized for being named the Opelika Police Department's Officer of the Year at last week's city council meeting.
Mayor Gary Fuller presented Vickers with a check and a gift card to Outback Steakhouse.
"Back at the beginning of 2015, Sgt. Vickers volunteered to assist on working on the Watchguard 4RE camera system for the department, then he went to the Watchguard factory to attend training," Mayor Gary Fuller said. "He's been a tremendous asset to the police department, and to the citizens and taxpayers by troubleshooting and repairing the camera system … he volunteered to install the custom-signal radars in the patrol vehicles, as well as troubleshooting them for repair. Sgt. Vickers continues to receive high praise for his actions … he's been the Officer of the Month on 10 previous occasions."
Police Chief John McEachern agreed with Fuller, saying that Vickers is greatly appreciated by everyone at the department.
"Craig is a tremendous asset not only to the police department, but to the entire community," said MacEachern. "This is just him volunteering and stepping up to do this additional work. He's just a tremendous asset and we're awful fortunate to have him working for us."
Fuller also took time to recognize several city employees who received service awards. The following employees were recognized for their respective years in service to the city:
Daryl Alexander, 5 years; Michael Hewitt, 5 years; Thomas Caldwell, 5 years; Billy Bowins, 5 years; Jonathan Kennedy, 5 years; William Jackson, 5 years; Jonathan Fordham, 5 years; John Hester, 5 years; Jerry Bush, 5 years; Angela Norell, 5 years; Rodney Vickers, 10 years, Thomas Clark, 10 years, Daniel Metivier, 10 years, Carrie Evans, 10 years; Robert Noles, 15 years; Billy Smith, 20 years; Annie Cartwright, 20 years, Benjamin Bugg, 25 years; Terri McCall, 30 years. Those who received service awards were invited to a breakfast celebration with Fuller and the city council members April 6.