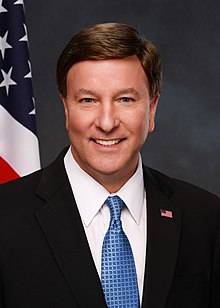 Special to the
Opelika Observer
Our nation is under attack from an invisible enemy. We are at war with the coronavirus. It has brought our powerful economy to a halt and millions have lost their jobs. It has closed our schools and forced almost every American to live under state government mandated stay at home orders.

Worse, it has taken the lives of tens of thousands of our loved ones and sickened many more.
In this war, the front lines are all around us. Our warriors are our healthcare workers, doctors and nurses. Our grocery store clerks, truck drivers, delivery staff, farmers and producers, first responders and law enforcement. And so many, many more that strive to keep our lives as normal as possible.

Make no mistake: Our nation will come back from this fight stronger than ever. And we must learn the tough lessons from it.
First and foremost, China is America's enemy of the 21st Century – either we win or they win. There is something deeply suspicious about China's role in the coronavirus pandemic. They still have not told the truth about its origins.
They continue their disinformation campaign blaming the American military. And on top of that, they are hoarding medical supplies and sending bogus testing kits around the world. We must see China for what they are – a corrupt, immoral Communist dictatorship that is a direct threat to our way of life.

Next, our nation cannot be taken advantage of by international groups like the World Health Organization (WHO). As the sponsor of H.R. 204, the American Sovereignty Restoration Act, my bill would terminate America's participation in the United Nations (UN) and the WHO.
That's why I strongly support President (Donald) Trump's decision to cut off American funding to them.

We know that the WHO's leadership is heavily influenced by China. Their actions in the early stages of the pandemic makes me believe it is nothing but a puppet of the Chinese Communist Party.

Finally, our nation must become much more self-sufficient for key healthcare supplies, medicines and critical care equipment.
These vital lifesaving goods must be made in the USA. We can never again depend on corrupt foreign nations like China.

As our nation recovers from this terrible pandemic, remember our perseverance is stronger than any challenge, our spirit cannot be conquered and we are one nation under God.

Please sign up for my e-Newsletter and the Rogers' Roundup by visiting my custom website at: www.mikerogers.house.gov.
To stay up to date, follow any or all of my social media platforms as well.

You can like my Facebook page at facebook.com/CongressmanMikeDRogers, follow me on Twitter and Instagram using the handle @RepMikeRogersAL and subscribe to my YouTube page by visiting youtube.com/MikeRogersAL03.