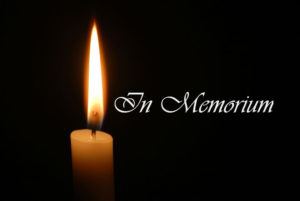 Tammy Sue Morris
Tammy Sue Morris of Salem, Alabama was born in Montgomery, Alabama on November 17, 1969 and passed away peacefully at her home on September 16, 2019. She was 49 years old.
She was a remarkable wife and mother, taken too soon by a monster named cancer. Through it all she smiled and fought, and never quit. She had a quote that she liked "The devil whispered in my ear, you are not strong enough to weather the storm" on September 16, 2019 she replied to him, "I am the storm" as heaven rejoiced the arrival of another Angel.
She is survived by her husband, Charles Morris; son, Steven Murphy; siblings, Sandra Champion, Debra Champion, Tonya Hussy, Robert Champion, Misty Thanem, and Daniel Champion.
Visitation was held Sept. 20, 2019 in the Parlor at Frederick-Dean Funeral Home from 5 to 6:30 p.m. with a Celebration of Life following in the chapel at 6:30 p.m. with Pastor Ricky Thomaston officiating.
Frederick-Dean Funeral Home directed.