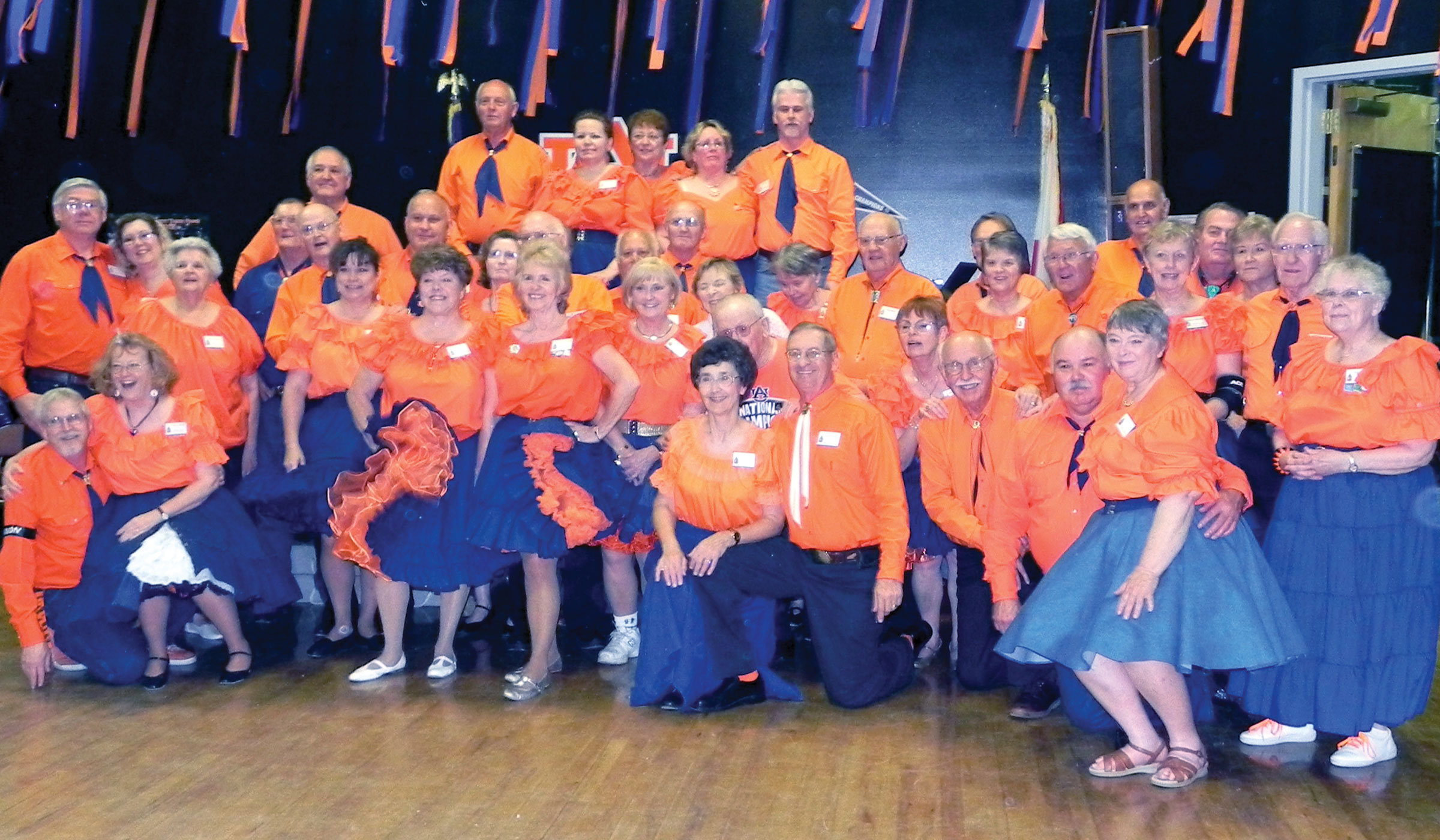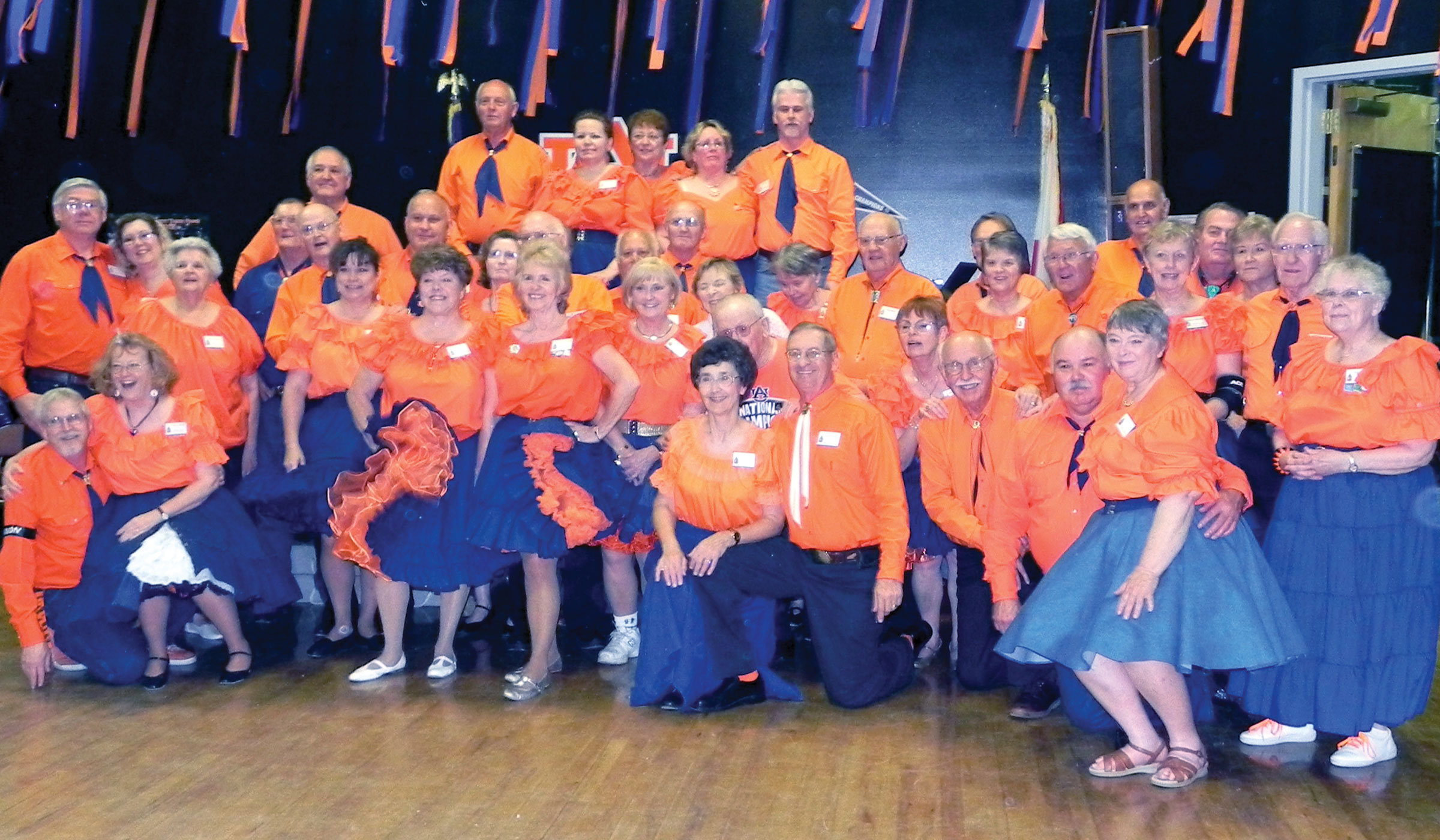 Local group promotes square dancing
By Rebekah Martin
Opelika Observer
For going on 60 years, fun-loving people have gathered together nearly every Wednesday night of the year to do a little dancin'.
The Village Squares, Auburn and Opelika's own hometown square dancing club, love to get together every week and have a good time.
The group has a rich history in which members take great pride. In the early part of the 1950s, a number of Auburn University faculty club members introduced a square dancing class. A decade later, the group adopted the name The Village Squares and has been going strong ever since.
Longtime square dancer Cil Herndon said she still looks forward to the group's weekly get togethers. "I've had a date with my husband every Wednesday for 20-plus years," Herndon said. "Square dancing is great for a marriage, great fellowship, good exercise and a ton of fun."
As with many beginners, Village Square member Frank Ware wasn't an easy sell on the idea of square dancing. "I was dragged kicking and screaming to my first square dance, saying I'd never participate," Ware said. "I was planning on just watching. That was 15 years ago, and I am still dancing and still smiling."
Misconceptions about the art of square dancing abound. Participants aren't required to be great dancers or buy expensive clothing, nor is getting involved an expensive process, by most people's standards. Becoming a member of The Village Squares costs $12.50 per person per month.
Learning the moves may take some practice, but the steps are easy to follow, and many say once you learn them you're hooked.
Square dance lover George Herndon explained the typical night of square dancing and how it flows.
"A group of eight people make up what is called a square," Herndon said. "In the square, two dancers, typically a couple, align themselves on each of the four sides facing into the center of their group. The caller 'calls' out previously learned moves, and the dancers execute them. Since the dancers do not know which moves will be called next, it's kept fresh and exciting."
The Village Squares provide fun, entertainment and exercise to any age group through square dancing, round dancing and line dancing. There are many benefits to these activities. Regular participation has been known to improve posture and balance, lead to increased stamina and flexibility, reduce stress and tension and build confidence and skills.
The Village Squares want to share the love of square dancing with everyone. With September being National Square Dancing month, the group will be hosting two "Introduction to Western Square Dancing" classes that are free to attend. Both events will be held at the Jan Dempsey Community Art Center, at 222 East Drake Ave., in Auburn. The first open house is scheduled for Sept. 17 and the second for Sept. 24, both at 6:30 p.m.
For more information, contact the Herndons at 821-9697 or Don and Freda Chancy at 826-6633.