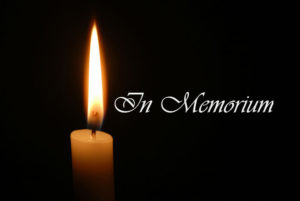 Swanee Elaine
Sanford Thrift
On April 2, 2020, Jesus took Swanee Elaine Sanford Thrift's hand and led her to her forever home in Heaven. She died peacefully in her sleep at her home in Tallassee, Alabama. She was 77 years young.
During this time of social distance, there was an extremely small private graveside funeral. When the quarantine is over, there will be a huge celebration of life. The family asks that, in lieu of flowers, that donations be made to the American Heart Association in Memory of Swanee Thrift.
She was born On May 9, 1942 in McKenzie, Alabama. She was the 3rd born, of what became nine children, to Cathleen and Lee Sanford. At the age of 10, her family moved to Opelika, Alabama. In 1960, she graduated from Opelika High School.
While working in the office for Dr. Jim Bruce, She started writing Bobby Thrift (serving in the Military) at the request of his sister (Dr. Bruce's Nurse). They fell in love and soon met in person when he returned home. They had a short engagement that was followed by their marriage on July 31, 1960. July 31 was Bobby's birthday as well. He was a smart man to choose that day so that he would never forget their anniversary. He also had her birthday engraved on the back of a necklace that he wore every day. Yep, he loved her and she loved him. His ironic nickname for her was Scrooge.
Between 1963 and 1969, she and Bobby had five children. In order of appearance in this world: Cynthia a.k.a. Cindy (1st daughter), Bobbie a.k.a. Jeannie (2nd daughter), Elizabeth a.k.a Beth (favorite child), Randall (1st Son), and Robert (spoiled child). I bet you can guess who typed the obit.
Swanee was a wonderful, God fearing Christian Woman. She was also a wonderful mama, Grannie, GG, sister, sister-in-law, aunt and friend.
Jesus was first in her life. However, she loved her friends and family as much as she loved ice cream, Elvis, and Alabama football (Boy, did she love Ice Cream, Elvis, and Alabama Football). Her family and friends can imagine her partying with Jesus, Bobby, Elvis and Bear Bryant while eating bowls and bowls of ice cream.
Swanee is survived by four of her children; Cindy Sullivan (Keith), Bobbie Thrift, Elizabeth Thrift-Sullivan (Kelly) and Robert Thrift. As children, she taught them about Christ and his sacrifice, and his preparation of Mansions in Heaven for those that accept him as their Savior. Therefore, they are at peace knowing that she is now living the perfect peaceful life.
Survivors also include three sisters and one brother: Barbara Sanford Koester , Janice Sanford Trotter, Cathy Sanford McCullars (Robert), Joe Sanford (Gayle), Brother in Law Andrew Thrift (Caroline), and Sister in Law Judy Sanford ; Fourteen Grandchildren : Christopher Sullivan, Candace Jimmerson , Laura Gordan , James Jimmerson (Amanda), Jacob Hornsby (Kristen), Jeffrey Sullivan (Tiffany), Richard Sullivan (Sarah), Wesley Jimmerson), Steven Whittington , Stacy Whittington, Megan Thrift (Francisco), Shane Roberson, Shane Whittington, and Kristina Thrift. She also considered Stanley "Buck" Roberson and Samantha Harris her Grandchildren. She leaves behind a ton of Nieces and Nephews, Twenty Five Great Grandchildren and Daughters by extension, Mary Stallcup Brown and Debbie Mizzell.
In 2007, Swanee was preceded, in death, by the love of her life, Bobby. He always said she was stubborn (although she would disagree), so, after 12 1/2 earthly years of him being in Heaven, we can imagine him saying, "it took you long enough, you stubborn woman". She was also preceded in death by her parents, Lee and Cathleen Sanford; Her son Randall Thrift; Her sisters: Mary Jean Sanford McDonald and Edna Sanford Hamm; her brothers: Jerry Sanford and James Sanford and Great Grandson Jackson Presley Jimmerson.
The family would like to give special thanks to Dr. Mike Peadon. He has been such an inspiration and great friend. Also, special thanks to Brother Ben Nobbles, Carville Baptist Church, Tallassee Senior Citizens, and all of the family and friends that Prayed and sent special thoughts.