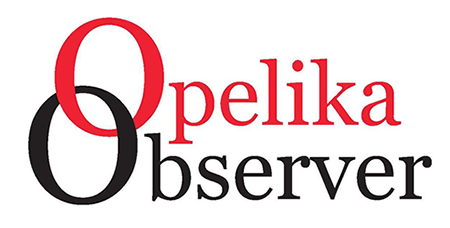 By Will Fairless
Associate Editor
Steve Lansdon will particiapte in The Smiths Station City Council Place 3 runoff election. Kamarcus Adkins, the second candidate, could not be reached for comment. The runoff election will be held on Oct. 6.
Lansdon has lived in Smiths Station since 1965, when he was 10 years old. He has been married to Susan Lansdon for 47 years; they have four children and seven grandchildren.
He is a graduate of Troy University, worked for Southeastern Freight Lines as a Regional Fleet Service Manager for 37 years and is now working at Penske Truck Rental in Columbus.
"I want to make SS a better place to live by giving our children and grandchildren opportunities for their future," Lansdon wrote in an email to the Observer. "By bringing diversified companies (jobs &revenue) to the city this would help us finish our sewage system. My goal is to prepare the city for future grow for our children."
He added that he and volunteers are calling as many citizens as possible in preparation for the runoff election, and they are knocking on more doors than they did for the initial election.
According to a release from the City of Smiths Station, Adkins graduated from Russell County High School and attended Southern Union State Community College. He has more than two decades of experience in food service at the managerial level. He has previously volunteered with several local, state and national political campaigns.